8 Tips for Generating PR for Small Businesses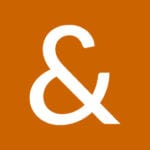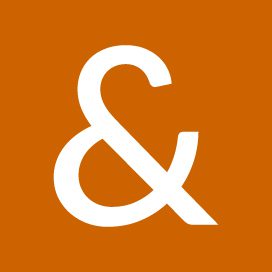 Have you ever wondered how stories surrounding companies, leaders, or business topics get covered by the news media? No matter how it gets communicated to you – via TV, social media, or online news – it's likely that whatever news you're consuming was strategically placed there by a public relations professional.
PR can be a powerful tool in the communication toolbox to establish credibility, build trust with and engage your audience, create brand recognition, and position your company and its leadership as a thought leader. But it can be tough to know when news really is newsworthy. And even then, where do you start? Here you'll learn how to tell if your news is newsworthy and how to create a strategic and research-backed approach to getting coverage for your company.
8 Tips for Generating PR for Small Businesses
1. Determine Whether Your News IS News
Do you have something new and interesting to say? Do you have a unique perspective on a trending topic? Do you have news that is timely? Is there an unmet need you're solving that you want people to know about? If the answer is yes to any of these, then you should consider PR for your business.
The question then becomes whether your news is valuable and compelling enough that a broader audience (i.e. people outside of your organization) would find it interesting. Here are a few things to keep in mind when evaluating if your news is indeed newsworthy:
Timeliness

: Does it impact or reflect current events? For example, COVID-19 is a topic that continues to dominate the news cycle for obvious reasons. Can your news somehow be tied to COVID-19? If so, look for reporters and news outlets that have previously covered similar news stories or written COVID-19 articles for your industry.

Location

: Does it impact your local community? People that live and work in a specific area want to know more about things in that area, as it affects their daily life. Can you tie your topic to a local community? If so, targeting media outlets that cover that specific region would be a great way to secure interest.

Human interest

: People like learning about people. Is there a leader in your organization that has a relevant or relatable story to tell? If so, this person should have a unique perspective, quality or angle that brings value in some way to the audience you're targeting.

Impact

: Will your topic have an influence on the audience you're reaching? Will this topic matter to them?
When evaluating whether or not your company news is news and trying to generate PR for your small business, remember to think of it from the point of view of the audience or stakeholders you're trying to inform. Of course YOU think your news is news, but will anyone else be interested?
This can easily get overlooked, especially when timely news or an announcement arises and you need to act quickly. Start by establishing clear objectives for your PR activities. What are you trying to do? Build brand awareness? Position your product in the market? Demonstrate credibility as a thought leader? Amplify an announcement? Secure interest from VCs? The clearer your goals, the easier you'll be able to measure the results.
3. Identify Target Audiences
Once you identify the goals you want to accomplish through spreading the word about your company's news, it's time to shift focus to the audiences that will help you accomplish these goals. Who are you trying to reach? What spaces do they hang out in, and where do they go for information? What voices and sources do they trust
Take the time to think about how you identify your target audience. Is it geographically, by age or gender, or maybe by interest or industry? PR for small businesses often succeeds because of a strong focus on the exact right audiences for that piece of news. It's critical to spend time getting to know and understanding the audience you're targeting, as this will help you identify 1) how to reach them and 2) how to develop strong messages that will get them to act.
So once you know who that ideal audience is, how can you reach them? If your goal is thought leadership, consider bylined articles or speaking engagements. If your goal is to build brand awareness or position your product in the marketplace, pitch reporters to get earned media hits in publications or podcasts. If you have a corporate announcement you're making, consider developing a press release and pitching it under embargo to prospective reporters.
After you've established the audience you want to reach, this is when you'll create a targeted media list with outlets and reporters to contact. Research the outlets and reporters who speak to your target audience and have covered topics similar to yours in the past. Check out the list of tools below that can help do the research by identifying outlets, reporters, and contact information!
While earned media is the more traditional approach to PR, there are also other ways to obtain coverage. The PESO model (paid, earned, shared, and owned media) is a widely used strategy for thinking about segmenting your approach. This graphic by Spin Sucks, a professional development and training organization, explains the model well.
5. Create Key Messages and Pitch Note
Now you've got your goals, audience, and strategy lined up. It's time to outline the actual meat of the news you want to share. Think about the top three points you want to make, focusing on the critical pieces of information your audience should walk away with. Develop a key message document that lays them out with supporting, data-driven facts. You yourself what the research is telling you. What is your customer's problem and how are you solving it?
After you know the most important points of your story, develop a pitch note that you can use and customize in your media outreach. The note (which you'll send via email) should be brief and highlight the most interesting and valuable information. It's important to customize each pitch note to the specific reporter you're reaching out to.
How do you customize? Check out the recent articles they've written, their social media accounts, blogs, etc., and refer to something timely in your email. Think about a way that they could uniquely cover your story based on their style or what they typically cover. Don't forget to offer the opportunity for the reporter to interview and speak with your spokesperson!
You've offered outlets the chance to speak to someone at your company, so what happens once they say yes? Hopefully, before you pitch, you have identified the relevant subject matter experts that will tell your story and share your messages. Get that spokesperson ready for potential interviews through a media prep session. Focus on best practices for delivering key messages and speaking with reporters. Remember to go through your key messages, and don't hesitate to request that the outlet send the questions over ahead of time if there will be an interview involved.
Congratulations! You've laid all of the groundwork to execute effective PR for small businesses. Now it's time to execute, and in order to do that, you'll need some key supporting materials:
One-pager for spokespeople with key messages.
Media list of targeted reporters (including both traditional media, podcasts, and blogs). Use this larger list to pull from for targeted outreach around specific topics.
Prepped third-party spokespeople to help tell your story from an outsider's perspective.
An editorial calendar outlining pitch ideas for milestones or announcements you're planning for, as well as "evergreen" topics. Align those with any special events or themes you see happening within the outlets you're seeking to pitch.
A social media and blog cadence for owned content on your website to serve as a channel that supports your news.
Once you begin pitching, how do you know your strategy is effective? In order to measure the success of your PR campaign, you have to identify some metrics and figure out how to score them. The first step is to establish KPIs (key performance indicators). These can include coverage, reach, sentiment, and social media engagement, to name a few. PR efforts are well-known for being tricky to quantify and measure, but setting goals up front and what will be used to measure them will help
PR Tools for Small Businesses
Below are a few tools every small business should have in their PR toolbelt.
1.To research outlets and reporters, build media lists, monitor coverage, try
2. For media monitoring services, test out:
3. To connect reporters with subject matter experts and sources, sign up for HARO.
PR, and more specifically media relations, is a critical part of any business's communication and marketing strategy. And while the thought of pitching the media might seem daunting, the above tips can help guide the process. Just remember, it's important to evaluate your news to ensure it's of interest to the people you're trying to reach!
Having a coordinated marketing plan is critical as a foundation you can use to build on with a PR strategy. For help creating and executing your 2021 marketing strategy, download our workbook
About the Author
Rachel Gormley is a seasoned project manager with experience in strategic communication, public relations and event planning. An effective communicator armed with strong organizational skills, she can see a project through successfully from inception to completion, managing the fine details and ensuring seamless collaboration across workstreams. Rachel works hard to build and maintain strong client relationships. She takes pride in immersing herself in her clients to understand their needs and to make the recommendations that are best for their business.
Rachel graduated from Drexel University with a Bachelor's degree in Communication and a Minor in Marketing.
About &Marketing
&Marketing provides the robust outsourced marketing department growing companies need without the high overhead costs of big agencies or full-time employees. Our variable model empowers businesses to reach their growth goals through access to the guidance and expertise of senior level strategists and a flexible execution team.