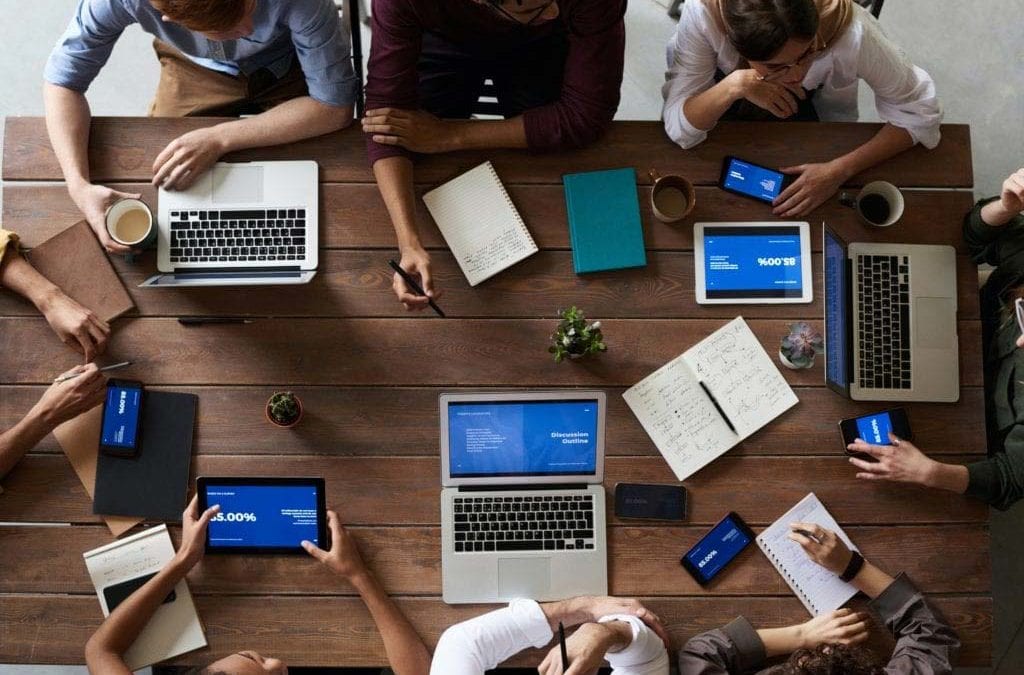 3 Reasons You Should Join Our Education Program in the New Year to Enhance Your Small Business Marketing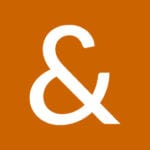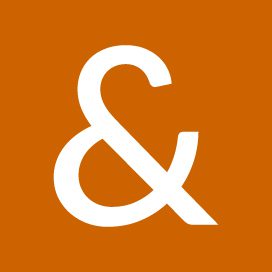 When we launched the pilot program for the &Marketing Education Program a few weeks ago, we knew the challenges "one person marketing departments" face every day. When it comes to impactful small business marketing, no individual person has the time or training to master every task or monitor all of the changing trends.. There are just too many things to do that fall under the category of "marketing" – from setting a clear strategy, to sharpening your messaging and improving your website, to creating and distributing content and measuring results, to managing social media, to paid digital advertising — the list goes on.. Large companies have individual specialists to fill each of these areas. But marketers at smaller companies and solopreneurs are forced to do all of these things themselves, in addition to the endless list of other responsibilities. And it's usually cost-prohibitive to work with traditional marketing agencies. That's why we created our Education Program! Our goal was to test a program over 7 weeks to equip solopreneurs and one-person marketing departments with the tools, coaching, and accountability to grow your business and reach their goals. 4 of the 7 weeks have been completed, and we've gotten a sense of the biggest benefits of the program so far.
How Our Education Program is Enhancing Our Members' Small Business Marketing Efforts
1) Real humans appreciate support from real human experts In our research, many of these one person marketing departments said they usually either tapped their network for marketing advice, called in a favor, or Googled and hoped for the best. Overwhelmingly, program participants appreciate the 'human touch' of our approach, which is a series of courses that build upon themselves and are supported by a community platform for Q&A.
The ideas/feedback you provide is beyond helpful, clear experts in your craft but able to explain and coach in a non-jargon filled way. The "real human" advantage you're providing vs chatbot responses to support or pre-recorded sessions
This kind of comment makes our hearts leap, as this is why we started the program in the first place! Our webinars are recorded live at the same time weekly, so we encourage live attendance and live questions on the materials. One feature members seem to appreciate is the "no dumb questions" section where we answer questions to clarify and simplify.
2) The program is well-rounded One of the most important parts of our course design was to take members through a 'curriculum' that builds upon itself in a holistic manner. First, we work to clarify their marketing strategy & messaging. Then we provide tools to upgrade their marketing execution elements (content, social, web, email, etc). These are tried and true foundations of small business marketing, with the unique &Marketing touch.
This educational series delivers a well rounded curriculum that assists small businesses, solopreneurs and one-person marketing departments to grasp, utilize and launch digital marketing programs into their daily activities.
We originally provided the webinar recordings for members who could not attend live, but received feedback that many went back to watch the recordings again to better understand the materials and directly apply the learnings to their business. We also routinely get questions and comments in our forum and by email, which we aim to review and respond to within one business day.
3) We offer practical takeaways that are immediately actionable. We know that adult learners want to know the materials they are receiving are grounded in the right theory, but they can't be bogged down by "too much fluff." So, we strived to strike a balance between abstract principles and practical application. We're elated to learn that many have found this program to be both well-rounded and practical.
The information is really valuable and has had an immediate impact on my marketing message.
Also, our research showed that other marketing programs were either generic in nature or didn't focus on any practical application— especially for those with a focus on small business marketing.
Compared to the countless other Marketing Classes and Workshops I've invested my time in, I feel like this one has had me actually putting in the work. I feel like I am understanding tactics more and is specific to my business.
What's next? Making Improvements to the Pilot
We also received candid feedback that we were able to immediately improve a few areas for the remainder of the pilot:
Streamline and simplify the points of interaction so people can find resources quickly
Increase opportunities to network and meet other members.
Therefore, we created a Community Hour each week where members can join to network and meet each other, ask questions related to the course, or discuss any other timely topics on everyone's mind. Head to our course description page for more background on what the pilot we're currently running entails!
Preparing for a full launch in January 2021
As we look forward to our full program launch in January, we're creating a waiting list for one person marketers. If you or someone you know wants more information as it becomes available, please fill out the information below and we will be in touch!
About the Authors
Rajat "Raj" Kapur is the founder and Managing Director of &Marketing. He strives to provide growing businesses of all sizes unparalleled marketing strategy and execution services. Raj brings two decades of professional experience in marketing, sales, and strategy development experience spanning B2B and B2C Fortune 50, mid-sized, and startups.
About &Marketing
In today's fast paced world, many growing businesses are struggling to modernize their marketing approaches because either they don't have the expertise or the bandwidth to do it themselves.
&Marketing provides seasoned marketing strategy professionals and a nimble execution team to help our clients achieve their goals. Our unique partnership model allows us to augment our client's existing teams or outsource the entire marketing function in an affordable, flexible, and transparent way.