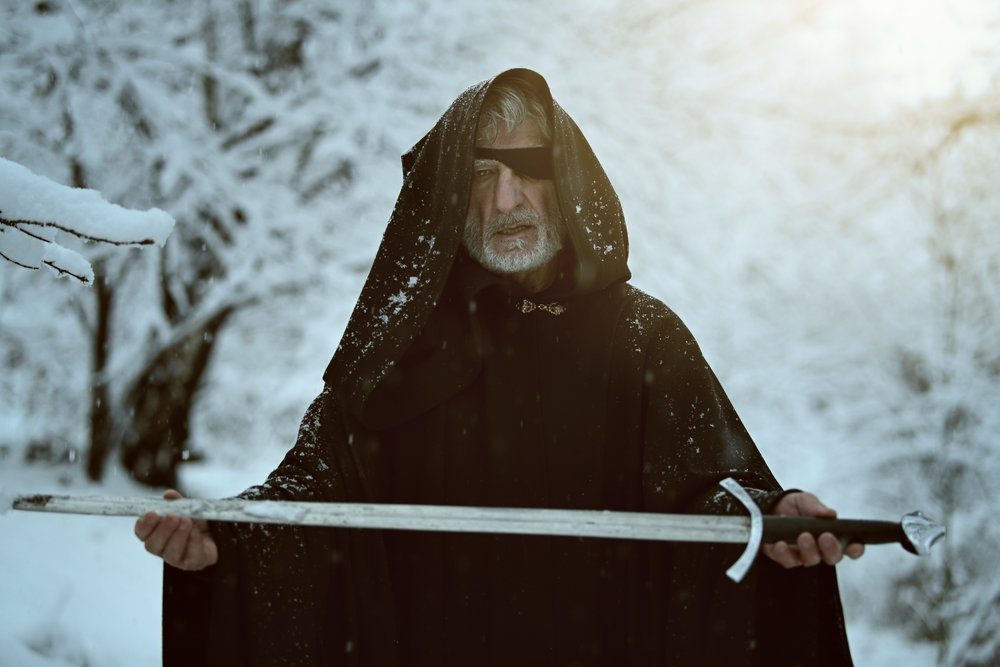 Be a Guide (Your Place in Your Customer's Story)
In our first post in the Narrative Marketing series, we looked at this road map from Building a Story Brand (see right).
We've already covered sections one and two (read here if you missed it), so let's now focus on sections three and four: 3) And Meets a Guide 4) Who Gives Them a Plan. The role of a Guide is an essential one in the hero's (your customer's) story. When facing external, internal, or philosophical and moral problems, heroes intuitively know they can't fix these issues on their own. If they could, the problems wouldn't exist in the first place.
Imagine Frodo getting the ring to Mordor in Lord of the Rings without Gandalf, or Luke teaching himself the force Star Wars without Yoda. Those relationships resonate with us because they reflect our own journeys and the mentors, coaches, authors, or brands who have helped us along the way.
AND MEETS A GUIDE

So, what does a guide do? In order to step into the role of Guide for your customer, you need to effectively communicate both empathy and authority. In other words, you need to show that you understand the strife and emotional frustration of your customer, while also asserting yourself as someone who has overcome those same obstacles, either personally or through your brand's work with other heroes.
Empathy comes first because it creates trust between you and your customer. People innately trust those who can show that they see, hear, and understand their plight. Frodo's trust in Gandalf deepened when he showed empathy toward Frodo's lamentation over being chosen to carry the burden of the ring, Some common ways to express this are to create statements that use empathetic language, like "we understand" or "we care". This empathy should be directed primarily at the internal problem your customer is facing and should be communicated clearly and concisely in your marketing.
The next step is to establish authority with your customer, because it isn't enough to communicate empathy alone. Your customer doesn't just want a verbal hug; they want someone who knows how to fix their problem and has a track record to prove it.  Luke isn't fully invested in his training until he sees Yoda pull his ship out of the swamp with ease, right? Authority can be harder to communicate than empathy because, if communicated poorly, you come across as egotistical instead of competent. Some ways to effectively establish authority for your brand include:
Testimonials: Testimonials are great because they give people the comfort of being second in line to a customer who has experienced success.

Statistics: Statistics appeal to the left-brain side of decision-making and come across as objective, rather than subjective authority.

Awards: Awards are impactful when placed at the bottom of a website. You don't need to draw attention to them, but their presence on the homepage or footer of your site adds additional authority.

Logos: If you are a B2B company, include logos of clients you've helped on your site, as well, to enhance credibility.
WHO GIVES THEM A PLAN
At this point in the journey, your customer is primed to buy, but still needs more from you as their guide. Even though you've established trust, the decision to buy requires a level of commitment from your customer that is risky for them. As they consider a purchase, they are wondering, "What if this won't work? What if I am making a HUGE mistake?" In order to alleviate this anxiety and get your customer to follow through, you need to establish a plan they can follow that leads them to make the purchase.
The plan you create needs to do one of two things:
Clarify how to make a purchase

Remove the sense of risk the customer is feeling
Two different plans can accomplish this. Donald Miller from Building a Story Brand describes these as the process plan and the agreement plan. A process plan details the steps needed to make a purchase or use the purchased product/service. The main goal is to eliminate any confusion that could prevent a purchase, either in the pre-purchase phase (how do I buy?) or the post-purchase phase (how do I use this?).
An agreement plan is essentially a list of agreements you make with your customer to help them overcome their fear of doing business with you. A good way to craft this is to list the things your customer might be afraid of in doing business with you, and create a list of agreements that will alleviate their fears. As an aside, it also helps to create a title for these plans in order to increase their perceived value (examples: "easy installation plan" or "satisfaction guaranteed agreement").
Even with all of this guidance, your customer needs one more thing: a call to action.
In our final post of the Narrative Marketing series, we'll look at the last two sections:
Your customer's (and your) happy ending

How to get there by a compelling call to action.
About the Author
Matt Vincent is the Creative Director at &Marketing.  He has worked in digital illustration and graphic design for over 6 years. During this time, he has worked for a variety of clients, including IGN Entertainment and Salesforce, and a host of smaller & medium sized companies. As a self-taught graphic designer and illustrator, he is constantly learning and growing his repertoire of creative skills, and sharing those with the world. His primary passion is equipping creatives to be storytellers; to see the narrative threads and archetypes that exist in all things, and to tap into them to get their audience to think, grow, and act.
About &Marketing
In today's fast paced world, many growing businesses are struggling to modernize their marketing approaches because either they don't have the expertise or the bandwidth to do it themselves.
&Marketing provides seasoned marketing strategy professionals and a nimble execution team to help our clients achieve their goals. Our unique partnership model allows us to augment our client's existing teams or outsource the entire marketing function in an affordable, flexible, and transparent way.