Horrible Bosses Are The Worst, But What Can We Learn From Them?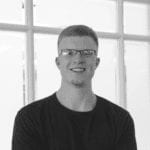 A boss can make or break a job. A bad one can make your work life unbearable, but a good one is just…the best. For many of us, much of our time is spent working, so having a boss you like and respect goes a long way. 
A podcast called "Caffeinated Convos & Horrible Bosses" dives deep into this topic. It's hosted by Lauren Williams, Chief Boss Lady of Harmony HR Experts, and features a new guest each week, where they share stories of their best and worst bosses — and all that we can learn from both. 
In her third episode, Lauren speaks with our very own Rajat Kapur, Founder and Managing Director at &Marketing. While it can be entertaining to hear about other people's horror stories, the episode also serves as a lesson for all of us on how we can apply these stories to our own situation. For example, when Raj was going through a tough time with a bad boss early in his career, a mentor told him, "Take it with you.  Make sure you never forget the way you feel right now with the poor management and leadership. Then, when you're the boss, do better." How profound is that? What a way to make lemonade when life gives you lemons.  
We encourage you to give the episode a listen and think about:
What you can learn from your bad boss?

What NOT to do if you supervise other people? 
Check out the full episode here!
About &Marketing
In today's fast paced world, many growing businesses are struggling to modernize their marketing approaches because either they don't have the expertise or the bandwidth to do it themselves.
&Marketing provides seasoned marketing strategy professionals and a nimble execution team to help our clients achieve their goals. Our unique partnership model allows us to augment our client's existing teams or outsource the entire marketing function in an affordable, flexible, and transparent way.