&Marketing and Sharpspring Present What is Marketing Automation? On May 23rd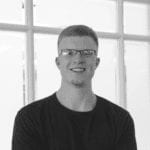 &Marketing, along with SharpSpring, a leading provider of marketing automation, will host a live webinar demo of the SharpSpring automated marketing platform. The software demo livestream  "What is Marketing Automation?" is scheduled for 2:00 PM on May 23rd.
SharpSpring and &Marketing will be discussing key marketing automation tips and tricks for small-to-medium sized businesses looking to streamline their marketing approach. SharpSpring experts will be discussing how to utilize the power of email, website, social and other tools available in the platform to deliver your message quickly and effectively.
In this webinar, you will learn:
An overview of marketing automation trends and toolsets utilized within SharpSpring

How SharpSpring's marketing automation software helps identify highly engaged leads for your sales team

How to interpret and leverage long-term reporting SharpSpring provides your business along with ongoing marketing insights
Register for our webinar on May 23rd to learn more!
About the Author
As the founder and Managing Director of &Marketing, Rajat "Raj" Kapur strives to provide growing businesses of all sizes unparalleled marketing strategy and execution services. Raj brings nearly two decades of professional experience in marketing, sales, and strategy development experience spanning B2B and B2C Fortune 50, mid-sized, and startups.
About &Marketing
In today's fast paced world, many growing businesses are struggling to modernize their marketing approaches because either they don't have the expertise or the bandwidth to do it themselves.
&Marketing provides seasoned marketing strategy professionals and a nimble execution team to help our clients achieve their goals. Our unique partnership model allows us to augment our client's existing teams or outsource the entire marketing function in an affordable, flexible, and transparent way.