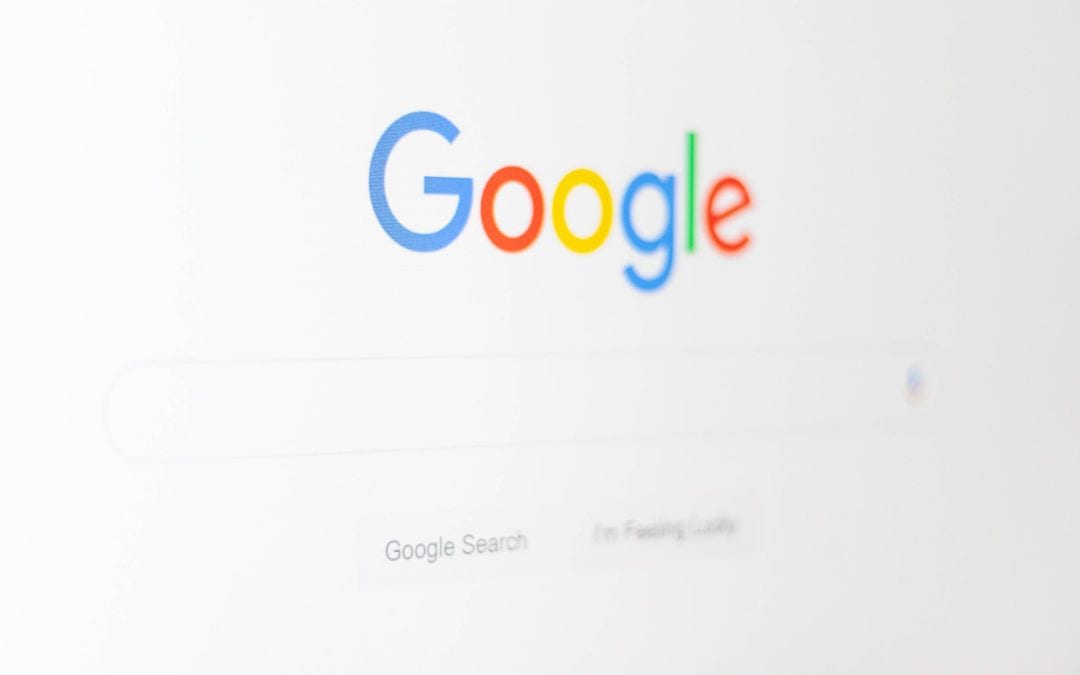 How To Know If Search Advertising Is Right For Your Business
Search Advertising is a term that encompasses the practice of placing online ads through searching services like Google and Bing Ads. These placements are paired with other forms of advertising that target people based on the keywords they typically use to search online. Although Search Advertising can be one of the most effective marketing tactics with the highest ROI that can be used to drive consistent business growth, it can also be a huge waste of money. It's important to remember that Search Advertising doesn't work the same way for all businesses because it's not a "one size fits all" solution.
Wondering is Search Advertising is right for you? Start with this guide.
How Search Advertising Works
In a nutshell, the goal of Search Advertising is to have your products or services show up when a person is actively looking for them or for something closely related to your offering. This distinction is key, because many traditional forms of advertising are "disruptive," meaning that they place a message in front of a person whether they are searching for something similar or not.
For example, a billboard on a road displays a message to everyone driving on that road. The hope is that enough of the people who see that billboard might eventually need the products or services you're promoting. Since most people drive the same roads multiple times, your message has time to reach people repeatedly over long periods. You pay up front for everyone to be able to see your ad whether it's relevant to them or not. Search Advertising, on the other hand, is like having a billboard that only shows your ad to people who are driving on that road specifically with the need to see your product or service. 
The brilliance of Search Advertising is that, when done correctly, you only have to pay for the right people to see your ad at the right time. Instead of paying for a billboard for months to show a life insurance ad to everyone, you can show an add to people searching for "life insurance" at the very moment they are looking for it and are most likely to buy. It's like having a billboard that advertises a new pizza parlor only to cars on the road that are looking for a place to stop for pizza.
How Search Advertising Doesn't Work
Imagine you are opening a local mom-and-pop pizza restaurant in a local town. You might think, "I want to show my ad to everyone searching for the word 'pizza' in my area." Unfortunately, this is what most people think when they start Search Advertising. The caveat is that language is messy and doesn't work that way.
As a pizza restaurant, you don't really want your products and services show up every time someone searches for "pizza" because there are too many reasons people might use that word. Here are some examples:
"What is the best frozen pizza brand?"

"I want a pizza costume for Halloween"

"What is a good vegetarian pizza recipe?"

"Why do the ninja turtles love pizza so much?"

"I want to see that pizza rat video from New York."
All of these searches include the word "pizza", but none of them are likely to be your customers. Instead, a good Search Advertising campaign will require words like "delivery", "near me", "restaurant", or "take-out" to appear with "pizza" before your ad shows up for them.
Are People Actually Looking for Your Products and Services?
So here is the million-dollar question. Are people actually looking for your products or services online? If the answer is yes, then Search Advertising might be worth the investment. If the answer is no, then it probably won't work. The biggest mistake organizations make when investing in Search Advertising is spending money on keywords that are related to their products and services but aren't actually being used by people to look for those products and services.
An example of this is if your business is providing an incredibly niche B2B product like an "electromagnetic inductive heating oven" where you are selling this as a new solution for pizza restaurants to bake pizzas faster, with more consistent results. You have several big obstacles for using Search Advertising:
People who need your service probably don't know it exists.

There are millions of people searching for "pizza" and "oven" but probably in no way related to your actual product. 

Most of the people searching for these keywords are consumers, but your target customer is only owners or operators of pizza-related businesses.

Even if you target the keywords your target customers might be already looking for, like "large pizza oven", the challenge will be selling them a new product they are unfamiliar with while they are looking for something else.
Putting aside a small budget to show up on the rare chance someone does search "electromagnetic inductive heating oven" might be worth considering. However, investing time, money, and hopes into Search Advertising as a major source of business is probably a poor decision.
Start with Research
&Marketing helps small and medium-sized businesses figure out if Search Advertising is right for them by asking the following questions:
Is there a large volume of searches with keywords that are relevant to your products or services?

Do those search phrases look like they are potential customers, or are the keywords being used for other reasons?

Does the cost of advertising for the keywords predict a good ROI on your investment?
If the answer is yes to all of these questions, then Search Advertising might be a good decision for your business. If the answer is no, some experimentation might still be worth considering, but not one that's worth investing a significant amount of your dollars.
Further Reading:
Tracey Colla wrote a great piece on different online marketing terms and what they mean so you can better translate when talking to digital marketers. Check out "HOW PAPER CLIP CAMPAIGNS HELP YOU GROW YOUR BUSINESS".
We're always ready to help you make smart decisions when it comes to marketing your business. Contact us today for a free consultation to discuss whether or not Search Advertising is right for you,
About &Marketing
In today's fast paced world, many growing businesses are struggling to modernize their marketing approaches because either they don't have the expertise or the bandwidth to do it themselves.
&Marketing provides seasoned marketing strategy professionals and a nimble execution team to help our clients achieve their goals. Our unique partnership model allows us to augment our client's existing teams or outsource the entire marketing function in an affordable, flexible, and transparent way.