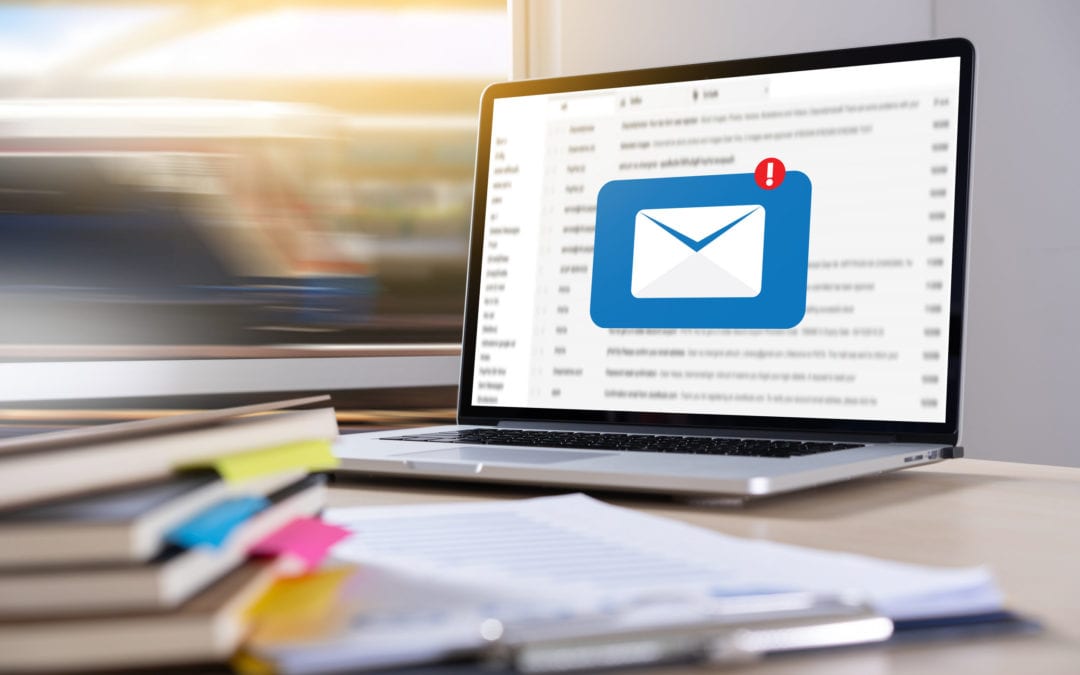 &Marketing Now Offers Managed Email Signatures For Google GSuite
&Marketing is excited to announce that we are now offering managed email signatures for our partners who use Google GSuite (Gmail) for their organization's email.
Why Do You Need Managed Email Signatures?  
The average office worker sends 40 emails and receives 90 emails per day. Maximizing these regular touch points can help you:
Inform contacts about your company and your brand

Generate traffic to your website

Notify your contacts about company news and updates

Build trust

Generate referrals and leads
In a nutshell, managed email signatures mean that all the email signatures for your team are designed, set, and managed in one place. They all look the same and act as a consistent part of your brand that clients and friends see on a daily basis. Over time, we have learned through our experiences with client analytics that email signatures are often the biggest driver of traffic to blog posts and other quality pieces of content marketing.
Aside from brand consistency across your organization, managed email provides the ability to update all signatures with new content (text, links, or images) without having each person update their own every time. This provides a more streamlined process for providing your contacts with a constant flow of fresh information just from your email signature alone.  
How Managed Email Signatures work:
1. We create a signature template to match your organization's branding and content strategy.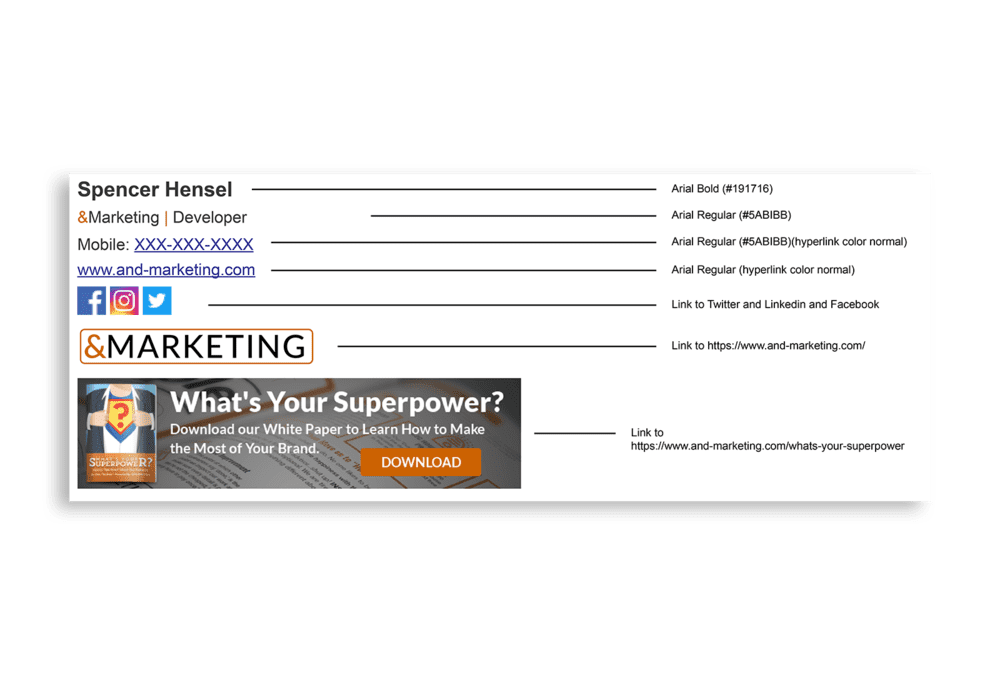 2. We provide a shared Google Spreadsheet where you can input all your organization's contacts and information to share with our team.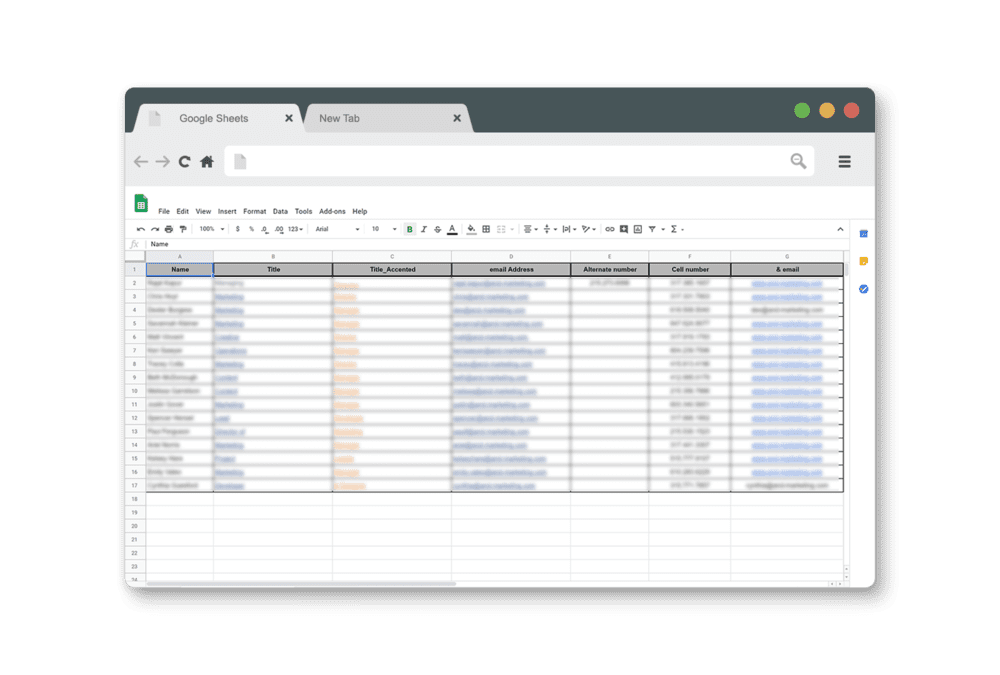 3. We push the signatures straight into Gmail so they show up automatically for everyone in your organization.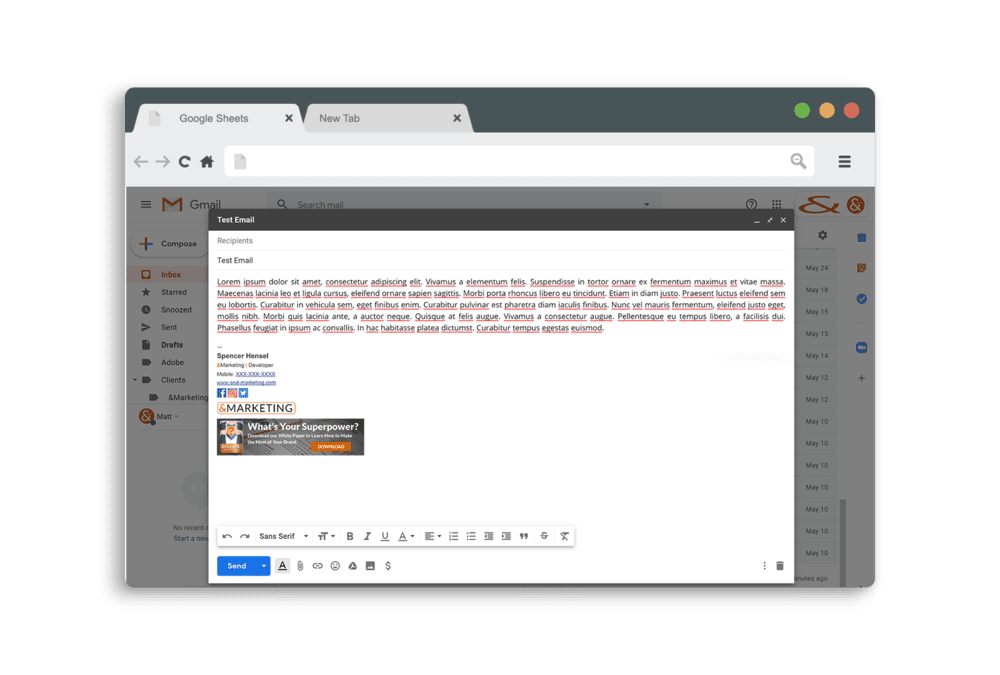 How to Use Email Signatures to Power Your Marketing
A well executed content strategy is a powerful vehicle for showing your customers and audience that you are a thought leader within your industry. Consistent and compelling content will also keep them engaged with your brand. The challenge in our media-saturated world is getting good content noticed. An up-to-date callout in your email signature is an effective way to call attention to your latest articles, videos, ebooks, and other important information.
Here are some ideas for making the most of the platform available with your email signature:
Social – Show off your latest blog article

Events – Highlight your next upcoming webinar or seminar

Sales Support – Have your sales team signatures link to next steps or FAQs for potential customers

Donations – Link to the donate page for nonprofit organizations

Promotions – Call out your latest promotion or limited time offer

Holidays – Connect with your customers with holiday-focused content updated for each season

Reviews – Ask your customers to leave a review on Google Local, Facebook, or Yelp
Your Next Steps
While other companies offer something similar to a SaaS (software-as-a-service) solution, we found the cost too prohibitive for our clients. Rates were surging as high as $100/month per person. We want our clients to be able to leverage this effective marketing tactic without breaking the bank, so we created our own.
As more organizations rely on &Marketing to help them keep their content fresh and engaging, we will be using this new service as another way to help your business to keep your audience coming back for more. Whether you are already an &Marketing client or would like to sample our services for the first time, talk to us about getting updated, well-designed, and consistent email marketing for your organization.
&Marketing is offering limited-time pricing while we work to build and continually improve this service. For now, email management is only for available those with less than 100 users who use G-Suite for their email service. Keep an eye on our updates for this to change as we grow and expand, and contact us if you're interested in learning more about how managed email services can transform the way your organization communicates!
About &Marketing
In today's fast paced world, many growing businesses are struggling to modernize their marketing approaches because either they don't have the expertise or the bandwidth to do it themselves.
&Marketing provides seasoned marketing strategy professionals and a nimble execution team to help our clients achieve their goals. Our unique partnership model allows us to augment our client's existing teams or outsource the entire marketing function in an affordable, flexible, and transparent way.