Fortune Favors the Prepared: How Mid-Market Companies Can Emerge Stronger Post-Pandemic
Most mid-market companies have taken the right immediate actions in response to the coronavirus outbreak: They've followed health and safety guidelines in their workplaces, cut costs, and taken out loans and grants. However, the changes occurring in behavior and attitudes are so deep that companies must re-examine how they do business and ensure that it fits the emerging "New Normal." For many, this will be an opportunity to emerge even stronger and become more competitive. For others, things will never go back to what they were, and strategies that worked in the past may no longer apply.
To build and sustain long-term growth, mid-market companies must examine the discontinuities that are emerging and seize them as opportunities. Flexibility and adaptability will be critical. They will have to transform their thinking and continually innovate around their products, services, and business models to fit the ever-changing needs of customers and employees.
In this piece, we identify some of the emerging discontinuities and how they might shape the future. We then outline specific actions that mid-market businesses must take in light of these trends. Our intent is to get business leaders rethinking – and even repositioning – their business to achieve long-term success.
There will certainly be other major trends and discontinuities not listed here that will shape each competitive space. Additionally, change will continue as the level of unpredictability in the world economy is higher, possibly for our lifetimes. This is not only due to the world acknowledging the risks of future pandemics, but also because of other uncertainties related to geopolitics, environmental regulation, demographic shifts, etc. These uncertainties will result in more change and more opportunities, requiring successful organizations to be more mobile, responsive, and adaptable.
It is not the strongest of species that survives, nor the most intelligent, but the one most responsive to change.
Want to understand if your setting yourself up to emerge strong post pandemic? Request a readiness assessment today and find out. 
Emerging Discontinuities That Are Shaping Our New Normal 
Consumers will have a stronger and long-lasting focus on health, cleanliness, and personal protection. They'll be willing to pay more to ensure this.
Consumers will spend more time at home, even when social distancing ends. They'll want to improve this environment for their professional and personal lives.
Digital will continue to dominate for both B2B and B2C. Tech capabilities will be critical to accommodate online ordering, virtual sales interactions, customer meetings, and events.
Some smaller competitors will go out of business. This will create opportunities for partnerships, M&A, or gaining new customers that may have been unthinkable pre-COVID 19.
Disrupted supply chains (especially international) will have to be rebuilt. More domestic and local manufacturing and supply chains will emerge.
Four Areas Require Immediate Attention: Customers, Employees,
Supply Chain, & Strategy
The changes occurring are complex and can be confusing. As we start to emerge from the pandemic, mid-size companies need to focus on four critical areas to be more successful over the longer-term.
Redefine the customer experience by deepening relationships and adapting to their needs.
To protect the core businesses, go beyond maintaining relationships with high priority customers and determine ways to make those relationships stronger and deeper. In addition to following guidelines, think about improving your customer's experience and how you can provide even greater value. A good example is the variety of face masks that have become available: more colors, more designs (including team logos), and even copper-infused masks for durability and comfort. Insurance companies are also reducing auto insurance premiums during this period.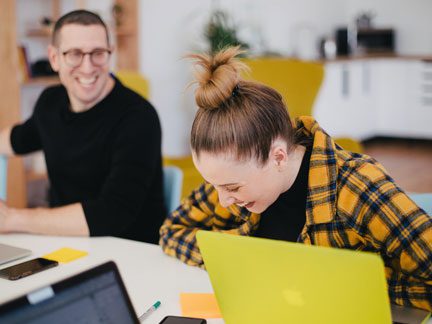 Revive your relationship with employees.
The pandemic has disrupted this. Employees are nervous. Many have lost their jobs or have been furloughed. Communicate openly, honestly, and frequently with employees, and be flexible to their needs. This will help boost morale. Companies are having regular call-ins with work-from-home employees, sending small gifts and thank-you notes. Human capital is critical.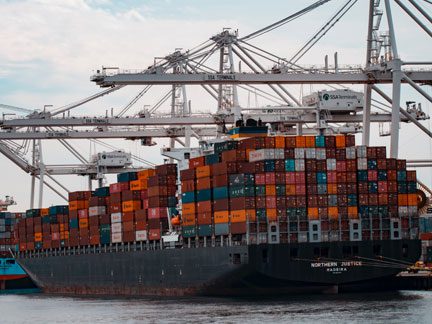 Restructure your supply chain.
Getting your supply chain back up and running is mission critical. Identify what went wrong, learn from it, and determine what you need to change. Many companies want multiple sources and more domestic or closer suppliers. Diversification away from China is an option that some companies are already considering. They may not move to the U.S. given higher costs, but to other countries in the Far East, as well as Mexico and Central America. Indonesia is all looking more attractive. Apple, for example, is moving some of its manufacturing to India.
Reset and rethink your business strategy.
There has been an unprecedented degree and speed of change in many aspects of business, including customers, employees, and technology. We're only beginning to understand some of these changes. Many companies are starting to think about their strategy and asking important questions: Will our strategy fit the new normal? What are the emerging opportunities, and how can we position ourselves to take advantage of them? Do we have the needed capabilities and core competences?
Emerging Discontinuities Are Creating Significant Opportunities
Provided below, in more detail, are the key discontinuities that we've identified and can be applied to most mid-market businesses; all companies will still need to identify the unique discontinuities in their competitive spaces.
Consumers will have a stronger and long-lasting focus on health, cleanliness, and protection, and will be willing to pay more to ensure this.
It is easier to ride the horse in the direction the horse is going
Even when the pandemic ends, the changes that people around the world have made in how they operate their day-to-day lives will likely persist (and the virus may even return). This will have long-term effects on our home life, work environments, and social settings. It will impact the products and services we consume. Consumers will be willing to pay more to ensure their health and safety and will put their trust in the brands that speak to these issues.
Real innovation that meets this heightened focus is already emerging, and more will follow. Commercial sanitization will be important for years. Travel kits with masks, gloves and hand sanitizers will be needed. Winners will include those who first develop a proven treatment, a vaccine, better protective products, air purifiers that work on the virus, simpler tests to identify the virus, etc. Professional sports are a great example of adapting to the change. Designer face masks or ones with team logos are great innovations.
Consumers will spend more time at home, even when social distancing ends, and will want to improve this environment for their professional and personal lives.
Even when the government lifts stay-at-home orders and the economy dials back up, it will take time for consumers to readjust. A Harvard study showed that social distancing may be needed until 2022. More time at home will result in greater focus on improving the home environment and activities like home delivery, home entertainment, internet use for professional and social interaction, etc. Further, many companies or individual employees may continue working from home depending on their unique circumstance. Companies may also embrace remote employees as a way to reach a larger talent pool in other geographies.
Optimizing home work environments will require investing in and adapting to the appropriate technical capabilities that will be needed. Internal meetings – and even important B2B prospect meetings – are occurring online. Teams need to be proficient in Zoom, Slack, and other video/messenger apps. College students are adjusting to e-learning and may even prefer it. As the next generation of the workforce, this will likely influence how businesses operate.
Digital will continue to dominate both B2B and B2C, so tech capabilities will be critical to accommodate online ordering and virtual sales interactions, customer meetings, and events.
The demise of physical locations is accelerating. There has been a major uptick in online sales, such as Amazon and other online retailers as well as delivery services. Research shows this trend will likely continue when the pandemic ends. Customers – both B2B and B2C, especially younger generations – will look for clean, easy-to-navigate websites. They'll seek information and company updates via customer portals, chatbots, group forums, online communities, and digital libraries. Customer service and resolving customer issues with speed will be difficult but essential to keep them satisfied. Companies will look for vendors who can seamlessly sell, invoice, and hold meetings online as remote work continues. Many companies will need to deepen their digital footprint, grow their online capabilities, and train up their employees.
Smaller competitors will continue to go out of business, creating opportunities for partnerships, M&A, or gaining new customers.
This is an unfortunate reality, but survivors need to seize these opportunities to gain market share. You should consider partnerships (technical, services and commercial), mergers, or acquisitions. Even direct competitors could combine operations to stay in business. Types of relationships that would have been unfathomable in February of 2020 may become a reality in the coming months and years. These new relationships will not necessarily be on a cash-only basis, but take many forms such as equity, commission only, or part cash/part stock
Disrupted supply chains will need to be rebuilt (especially those that are international).
Smaller companies have shut down operations and, unfortunately, over a third may not survive. Imports are stalling, especially from China. A decade or two ago, this would have been less of an issue, as most companies operated closer to home. However, most are now global, with significantly more offshore business and supply chains that extend around the world. Because of this, there is now an increased discussion on diversifying suppliers. Companies may not move manufacturing to the U.S. given higher costs, but to other countries in the Far East, as well as Mexico and Central America. According to McKinsey, "Actions taken now to mitigate impact on supply chains can also build resilience against future shocks." It is necessary to granularly review bills of materials, catalog components and products needed by service companies to identify what is at risk. Remember, when your business opens back up, some of your vendors may not. You will need to look for alternatives, some of whom may require cash up-front. Domestic manufacturing and simpler supply chains, such as more imports from within the Americas, are emerging.
It's Time to Reinvent, Redesign, and Regenerate Your Business
Every Western institution was unprepared for the coronavirus pandemic, despite many prior warnings. This monumental failure of institutional effectiveness will reverberate for the rest of the decade, but it's not too early to ask why, and what we need to do about it.
A blog by Beam, Inc. captured it well: "In times of great challenges, resilient companies reinvent, redesign and regenerate their business to come back stronger than ever." Examples include Ford and Netflix after the Recessions and Apple in the 1990s (pre Steve Jobs' return). Further, some of the most well-known billion-dollar companies were birthed out of crisis, including WhatsApp, Venmo, Uber, Airbnb, and one of today's remote work favorites – Slack. Apple is already moving some of its manufacturing out of China. Nascar and other pro-sports are starting up very differently. These companies identified the emerging societal and business trends, and created business models that fit the new norm.
Today's mid-market companies need to embrace change – not fight it – and prepare for a future that they never saw coming. Based on the many examples of how businesses have reacted to this environment and past discontinuities, we believe there are four critical areas in which a company must adapt to emerge stronger and more competitive post-pandemic:
Your Customers
Your Employees
Your Supply Chain
Your Strategy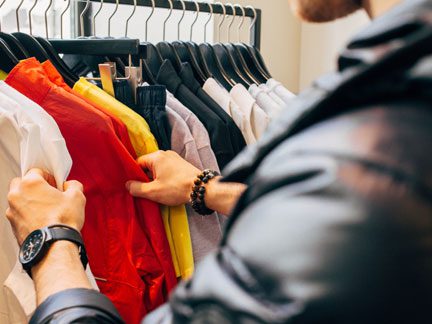 Redefine the customer experience by deepening relationships and adapting to their needs.
Deepening – not just maintaining – your relationship with customers will be a key to recovery and future success. This will require leadership from marketing and sales teams. While the focus has rightly been on keeping employees safe, sustaining business operations, and ensuring liquidity, companies cannot afford to forget the customer. Don't disappear; continue to communicate with customers, even if they are not buying products or services right now. This will establish trust.
Communicate early and often with customers through emails, social media, and digital content. Keep them updated on the status of your business, and create content that caters to what they need during this unique time. Even when the pandemic ends, continue to communicate the health precautions you're taking; this will be a priority for consumers.
Improve your online presence, including your website, social media channels, and customer portals. For B2B, ensure seamless online selling, invoicing, customer service, etc. If you were not state-of-the-art, now is the time to make change and develop these capabilities.
Accelerate technology adoption. The technologies that seemed cutting edge yesterday will be mainstream in the new norm. The winners will be companies that adopt these technologies, build best practices, and train their employees. More and more interaction with customers, suppliers, and employees will be digital. These capabilities include CRM, e-commerce, thought leadership processes, consumer analytics, artificial intelligence, and even cybersecurity. The boundaries between the physical, digital, and biological worlds are blurring as new models for ensuring a positive customer experience emerge.
Acquire and interpret a broader Voice-of-the-Consumer. As the customer is changing and has a heightened need for communication and collaboration, talk to or survey your customers to better understand their needs. Ask questions such as: How have their needs changed? How might they change in the future? What kind of health, economic, or political uncertainties do they have? What kind of support are they looking for? The results may even help you identify more diverse audience segments and influencers; you'll need to develop solutions that meet their needs, thereby stimulating demand.
Support your sales team, as their role is changing rapidly. Sales teams that previously relied on in-person interactions will need to be trained on virtual relationship-building. They'll need to go beyond table-stakes to become a true partner and satisfy wider needs, as shown by a Bain Study of successful B2B companies. They'll need support, particularly with digital marketing and account-based marketing.
Be very conscious of societal issues. Consumers (and prospective employees) want to see that you are a proponent for "good." This will improve your ability to attract customers, employees, and investors, and should be incorporated into your value proposition.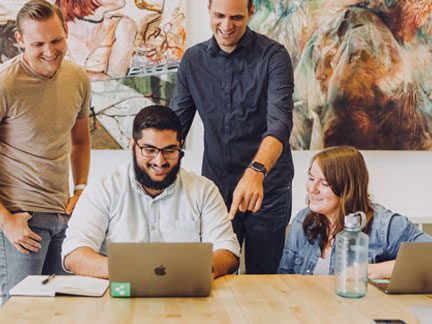 Rebuild your relationship with employees.
There has been significant change for employees: remote work challenges, strict adherence to CDC guidelines, furloughs, reduced salaries, etc. More change is likely to come, so companies must be more flexible and agile.
Communicate frequently. Keep employees informed about the state of the business, company policies, and expectations. Do this in-person in the office; via email, an Intranet, if you have one, or even a recorded video message to add a personal touch. Honest, frequent communication will help mitigate fear, prevent the spread of misinformation, and boost morale. Further, your employees will be able to help identify gaps in a coronavirus plan and make improvements. Importantly, always communicate with empathy.
Be flexible and accommodating. All circumstances are different. Consider individual needs to keep your top talent and boost morale. Give local managers authority to make operating decisions based on their unique circumstances.
Consider erosion of loyalty. Companies will experience an erosion of loyalty and trust due to job losses, furloughs, lack of raises, pay cuts, paused contributions to 401ks, and so on – not to mention the fear and uncertainty associated with the virus itself. Focus on improving your company culture and reengaging the workforce.
Adjust workforce planning and talent management strategies. This includes reward systems, compensation, and providing remote work essentials (supplies, monitors, etc.). Labor markets may become less restricted to specific geographies and locations. Employees may expect much more than standard benefits.
Build a more flexible and agile organization. To manage your business in a changing and evolving world, your senior management team will have to be more hands-on and create a working rhythm to gather and process market feedback more frequently. Your 'central office' must lose its grip on centralized decision-making, and be dependent and trusting of teams closer to the action to manage business segments, geographies, product lines, and specific projects; this is a hallmark of flexible and agile organizations. Many organizations create a role or small team to act as COVID-10 "Czars" to ensure that issues are being reported quickly, and guidelines and best practices implemented quickly.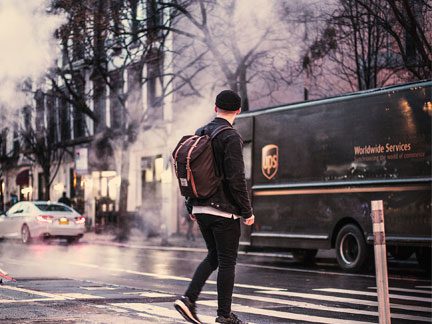 Restructure your supply chain.
Depending on the disruption, building a new supply chain can take time and effort. This is especially true if a company was dependent on imports from China and other Far East locations.
You may need to find new vendors. When your business reopens, your vendors may not. New vendors may require different arrangements such as cash-on-delivery that will require you to rethink previous ways of doing business.
Focus on building new relationships domestically. Your problems may be more severe when your supply chain is international. The world is likely to move toward developing more domestic alternatives, or at least look for alternatives in the Americas. A strategy of mixed sourcing – especially for more critical parts, components, or ingredients – will be more common.
Develop a risk index for each commodity, based on uniqueness and location of suppliers. Granularly review bills of materials (BOMs) and catalog components to identify the ones that are sourced from high-risk areas and lack ready substitutes. According to McKinsey, "Actions taken now to mitigate impact on supply chains can also build resilience against future shocks."
Make supply chains agile and flexible. Increase visibility and create easier processes to onboard new suppliers.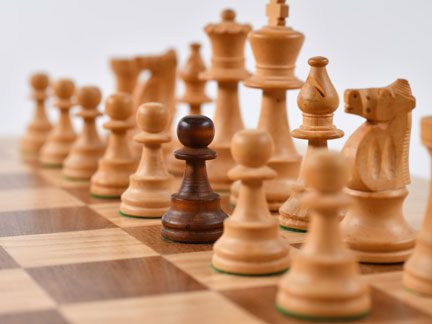 Rethink and reset your business strategy.
As companies think about the future, they must consider whether they have the right business strategy in place. Will it withstand the unprecedented changes that have occurred and are likely to come? Are there alternatives that will position you better in the new normal that is emerging? Are there new growth opportunities to be pursued with your capabilities and competitive advantages? Here is a simple process to help you (a number of case studies are available on request). 
Assess the state of your business. Identify the most significant ways the pandemic has impacted your customers, supply chain, distribution, employees, and your company's financial position. This will guide your new strategy.
Fully understand your core competencies and the competitive advantages that you can leverage. Update your SWOT Analysis and define your Technology Platforms & Core Competences. Core Competences are combinations of technologies, processes, know-how and expertise that are important to customers, provide unique or differentiated functionality, and represent where you are equal to or better than our competitor. These areas are more difficult to copy, so by underpinning your strategy with core competencies, you'll achieve growth faster.
Develop opportunity lists and prioritize these based on size and level of difficulty. Use external and internal experts, brainstorm, and tap into your deep knowledge of the competitive space to develop opportunity lists. Then use a 3X3 prioritization matrix, based on the size of the opportunity and the difficulty of achieving it.
Evaluate partnerships, alliances, and acquisitions. There will likely be a significant amount of new partnerships and M&A activity as, unfortunately, some competitors may not survive. Partnerships could help you be more efficient, grow your customer lists, enhance your supply chain, provide access to other geographies, and build or add to your current competencies. These partnerships will not necessarily require cash and could take many forms, such as equity, a commission basis, or part cash, stock, or commission.
Develop a simple strategy map to define the four to six key external strategies for the company. This will become the "box-top" for your strategic direction and should include your vision, financial goals, what you need to execute externally, and what resources and capabilities you need internally. Business segments, geographies, and functions will then determine what they need to do to support the company strategy.
Ultimately, this story of this disruption isn't over yet. Despite this, businesses are starting to look at the emerging trends impacting them and begin planning for the future.  There will be no one-size-fits-all solution, but we're confident that the insights and recommendations we've provided here can serve as a valuable guide.
Wondering how to personalize and prioritize these recommendations for your business? We're here to help and have the resources and expertise to provide counsel on the full picture of your business. Complete the form below to get in touch with us!
While models and predictions abound, no one can say with certainty what impact the virus will have on people and society.
In a recent &Marketing webinar we dove deeper into the resulting business trends from COVID-19 and the necessary actions mid-market companies should take to build and sustain long-term growth. Watch the entire webinar below!
About the Authors
Rahul Kapur has 40+ years of successful business experience spanning a variety of areas. As a business consultant, he provides companies of all sizes with his expertise in strategy development, M&A, new products & innovation, and data analysis and modeling. His experience includes Unilever, Dow Chemical and Aearo Technologies (now 3M). He is Managing Director of Icon Investment Partners, Chairman of Guilford Group, Managing Member of Ark Capital Investments, LLC, and Senior Advisor for &Marketing, Crossroad Transactions, and Quest Safety Products, as well as on the boards of several start-ups.
Robert Olsen is a Marketing Expert, Speaker and Consultant with a unique combination of Management Consulting and C-suite experience in chemicals and life sciences.  He is an experienced Chief Marketing Officer, and has also served as Corporate Marketing Director at DuPont and a Strategy and Operations Consultant at Deloitte.  Robert helps companies grow, utilizing his expertise in marketing, sales, and innovation to navigate major changes and new programs including M&A, brand building, and culture transformations. Robert is passionate about creating a better customer experience and employee culture to drive business results.
Rajat "Raj" Kapur is the founder and Managing Director of &Marketing. He strives to provide growing businesses of all sizes unparalleled marketing strategy and execution services. Raj brings two decades of professional experience in marketing, sales, and strategy development experience spanning B2B and B2C Fortune 50, mid-sized, and startups.
About &Marketing
&Marketing provides the robust outsourced marketing department growing companies need without the high overhead costs of big agencies or full-time employees. Our variable model empowers businesses to reach their growth goals through access to the guidance and expertise of senior level strategists and a flexible execution team.