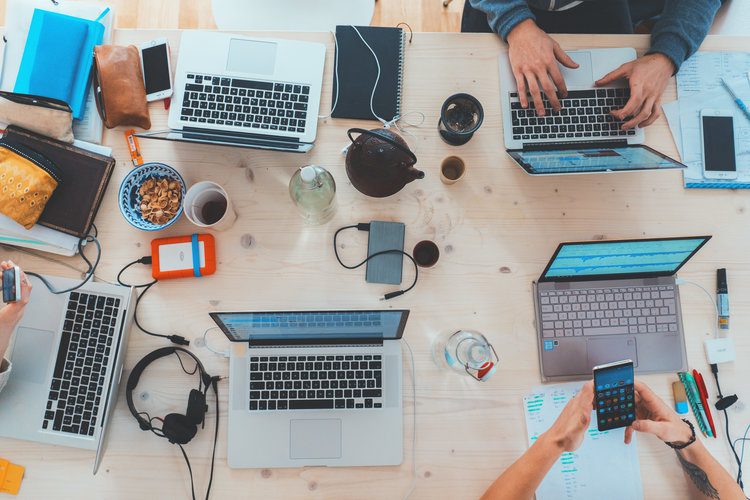 When To Consider Outsourcing Your Marketing Department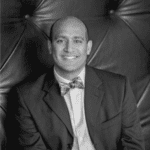 Some businesses like to keep their marketing departments in-house. For example, many big companies can afford to hire a full marketing team internally and prefer to maintain complete control over the strategy and execution. Others know they need support, but think they can't afford a digital marketing agency. And then, of course, there are the small companies who (if you can believe it) don't see the value of marketing at all, and therefore devote minimal resources to it.
At &Marketing, we are in the business of offering outsourced marketing solutions. We've learned that specific scenarios call for outsourcing this function, depending on the unique goals, needs, and current state of your company. Our experience with B2B and B2C clients of all shapes, sizes, and industries has taught us the perfect mix of circumstances that may indicate it's time for your growing business to look externally for marketing support. For the most part, it boils down to resources, bandwidth, and skill-sets. Here's how to know when to consider outsourcing your marketing department.
1: You have neither the time nor the resources to do marketing in-house
You recognize the value of marketing, but you're understaffed and don't have the time to commit because day-to-day operations take up all your time. You don't have the budget to hire marketers in-house, so you might be thinking about bringing on a few different specialist contractors, to avoid the overhead costs and still get those boxes checked.
An outsourced marketing department would make sense here, as you gain access to a group of experts at about the same cost of an employee, and usually at a fraction of the cost of a single senior-level Chief Marketing Officer. If you're looking to hire contractors, you might want to pivot and consider hiring a single company, so that all of the specialists can seamlessly work together, instead of separated in a silo.
We know what you're thinking (and you're right): agencies are expensive. Many of them are rigid in their approach and try to force a one-size-fits-all, big-company model onto smaller, growing companies. However, some outsourced marketing departments have a flexible, tailored offering specifically for growing businesses, scaled to meet your needs and your budget.
2: You need to grow fast, but you don't know where to start (and don't have the time to figure it out yourself)
You're under tremendous pressure to generate leads fast and grow your business under tight time constraints. You have a great product, but don't know how to reach your audience, and lack the time to piece together a marketing team to strategize and execute a lead generation program. An effective lead gen program takes time – it's a marathon, not a sprint – but there are some things in the short-term you can do to generate quick wins, as long as you have the know-how to do it. Outsourcing this work will save you time. 
3: Your current marketing efforts are inconsistent or ineffective
Many employees at growing companies wear multiple hats. Your in-house marketer may also be a sales or customer service rep, so they're pulled in many directions. They only have time to send an email to prospects every so often, publish a blog post every other month, and post on social media less than once a week. With all of those hats constantly being switched, it's likely they don't have the time to put strategic thought behind these tactics. Without strategy and consistency, marketing efforts are futile, because generating qualified leads takes time and focus. If your in-house marketers can't commit, it's time to look beyond the walls of your business for support.

4: You have a marketing leader or "Chief Marketing Officer," but daily execution work is hindering his or her focus on higher-level strategy
Perhaps you have a Chief Marketing Officer (CMO) but no broader marketing team, so your CMO is left to handle both strategy and execution with no support. The day-to-day work becomes cumbersome, between content development, social media management, emails, and digital advertising. Your CMO loses focus on the bigger picture and has limited time to assess the results of their work and refine their strategy. An outsourced marketing department can become an extension of their team and focus on the execution work, allowing your CMO to stay focused on business goals.
5: You don't have all the marketing skill-sets you need in-house
You have a strong group of marketers in-house, but their expertise doesn't span the full marketing spectrum. You have a content writer, a social media coordinator, and a paid search specialist, but you lack strategists, project managers, graphic designers, web developers, SEO specialists, and the analytics nerds. Or maybe you have a jack-of-all trades digital marketing generalist, but they lack deep expertise in any one area. 
While we're not saying you need all aspects of marketing covered at all times (priorities vary depending on your business), there may come a time when you want to run a certain marketing campaign that requires skills your team doesn't have. With an outsourced marketing department, you gain access to whichever specialists you need, all in one place.
6: You need support for a one-time marketing initiative
If you have a one-time project that requires multiple areas of expertise you don't already have (i.e. redesigning and optimizing your website), it would be costly to hire additional full-time employees. Once the project ends, you may not have any work for them to do, yet will still be responsible for their salaries and benefits. It's better for your ROI—and more efficient— to outsource the project. You can contract a single marketing company that has all the specialists you need, for as little or as long as you need them. You also won't need to worry about training them. They'll hit the ground running right away.
7: You're struggling to hire marketing talent internally
A study from 2019 showed that: 
90% of companies are having trouble finding marketing talent

More than 80% of open marketing roles take 5+ weeks to fill, and almost one-third sit vacant for more than 2 months

Nearly 80% of companies have an understaffed marketing department 
If these stats reflect what you're going through, then consider outsourcing to a team of marketers who are ready to jump in and get to work, even if it's only a temporary solution as you work to build a long-term in-house team. 
8: You're in a dynamic market 
When things are changing rapidly around your business and you can't seem to communicate quickly or effectively enough, an expert pair of hands may help. When could that happen? In a variety of scenarios: 
Your industry decision-making is changing. Decision-makers are either going through generational shifts, or the power structure is changing. Maybe they don't go to the same trade shows they used to? Or maybe they're not as willing to take sales calls?

Your industry is growing rapidly. If new customers and new competitors are popping up, it's often hard to keep up with the changes.  

You're pursuing a new industry or new geography. Often, selling your products or services to a new industry or geography requires an updated strategy, new tactics, and new lingo. If your current team only knows the old way, expert hands can help re-assess the fundamentals. 
Ultimately, an outsourced marketing department is beneficial for many reasons. By partnering with them, you can: 
Trust that they're keeping a pulse on the ever-changing trends of the industry

Gain a fresh perspective on your business

Save costs vs traditional agencies or full-time employees

Move quickly but strategically 

Leverage their analytics platforms and technology, which enables smarter and more strategic decision-making

At &Marketing, supplementing in-house marketing teams, or even serving as your complete marketing team, is our bread and butter. The "&" in &Marketing signifies a partnership. We cover everything from strategy, storytelling, business intelligence and analytics, to planning and execution, and we consider ourselves an extension of your company. It's us & you!
As you work to determine whether or not your company should consider outsourcing its marketing department, it's important to keep in mind what it takes to strategize and execute a marketing program that yields results for your business. We encourage you to check out our eBook – Marketing Planning like a Pro: The Importance of a Coordinated Approach to Marketing – to learn more about this.
About the Author
As the founder and Managing Director of &Marketing, Rajat "Raj" Kapur strives to provide growing businesses of all sizes unparalleled marketing strategy and execution services. Raj brings nearly two decades of professional experience in marketing, sales, and strategy development experience spanning B2B and B2C Fortune 50, mid-sized, and startups. 
About &Marketing
In today's fast paced world, many growing businesses are struggling to modernize their marketing approaches because either they don't have the expertise or the bandwidth to do it themselves.
&Marketing provides seasoned marketing strategy professionals and a nimble execution team to help our clients achieve their goals. Our unique partnership model allows us to augment our client's existing teams or outsource the entire marketing function in an affordable, flexible, and transparent way.