&Marketing is a SharpSpring Gold Partner
Implement automation and deliver leads within weeks of on-boarding.
Automate Repetitive, Manual Tasks
Marketing automation tools have revolutionized the marketing industry and caused marketing leaders to reconsider their marketing technology software. Despite the variety of tools available to the modern day marketer, 27% of companies still feel like they are "new" to marketing automation.
Customizable and scalable automation platforms were once only accessible to larger companies and bigger budgets, but are now easily accessible to a company of any size and budget. &Marketing is a Gold Partner with SharpSpring, a platform that has an integrated and easy-to-use Automation and CRM platform. Tools like SharpSpring allow the automation of newsletters, emails, creation of tasks, and even the organization of your pipeline. CRMs like this are becoming available for small to medium size companies that can desperately benefit from their automation capabilities.
As with many industries, this niche may seem buried under its own confusing jargon. The good news is that the basic marketing automation ideas really aren't that complicated. Want to learn more about the basics of marketing automation? Click here. Already know the basics? Read about our best practices here.
SharpSpring is an all-in-one sales and marketing automation platform that combines the functions of a typical CRM and everyday marketing execution. The software includes tools to execute email and social media marketing, analyze campaign performance, nurture leads, and report on revenue.
SharpSpring's approach to marketing automation allows &Marketing to build highly unique, trackable marketing flows. In turn, these campaigns provide valuable insights for your business, enabling you to make results-focused marketing decisions. Through SharpSpring, &Marketing specializes in using marketing automation to achieve your marketing goals.
SharpSpring Gold Partners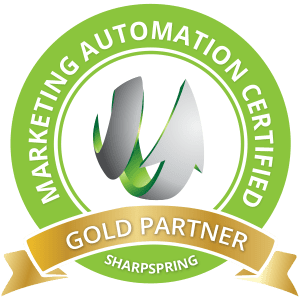 At &Marketing, we're proud to be SharpSpring Gold Partners. Our team of SharpSpring experts support clients by designing and implementing automated campaigns, and are available to help clients navigate through every detail. As a Gold Partner, &Marketing can implement automation and deliver leads within weeks of on-boarding.
By implementing SharpSpring through &Marketing, your organization receives unparalleled support and services at a fraction of the cost of larger marketing automation softwares. SharpSpring's platform will enable your entire team to utilize a powerful set of features and drive real business impact.
If you don't have marketing automation expertise in-house, our SharpSpring experts are capable of on-boarding you, supporting your marketing function, and consulting on SharpSpring best practices. Whether it's scheduling personalized emails to a large list of contacts from different industries, or tracking campaigns to determine effectiveness in the market, &Marketing knows how to use modern marketing softwares to simplify your marketing tactics and make lead generation more effective. With &Marketing, you'll receive:
Full access to SharpSpring Marketing Automation

On-boarding Assistance

Digital Marketing Strategy

Content Development

Email Content/Blasting

Drip Campaign Strategy

Social Marketing

List Segmentation

Also Available: Salesforce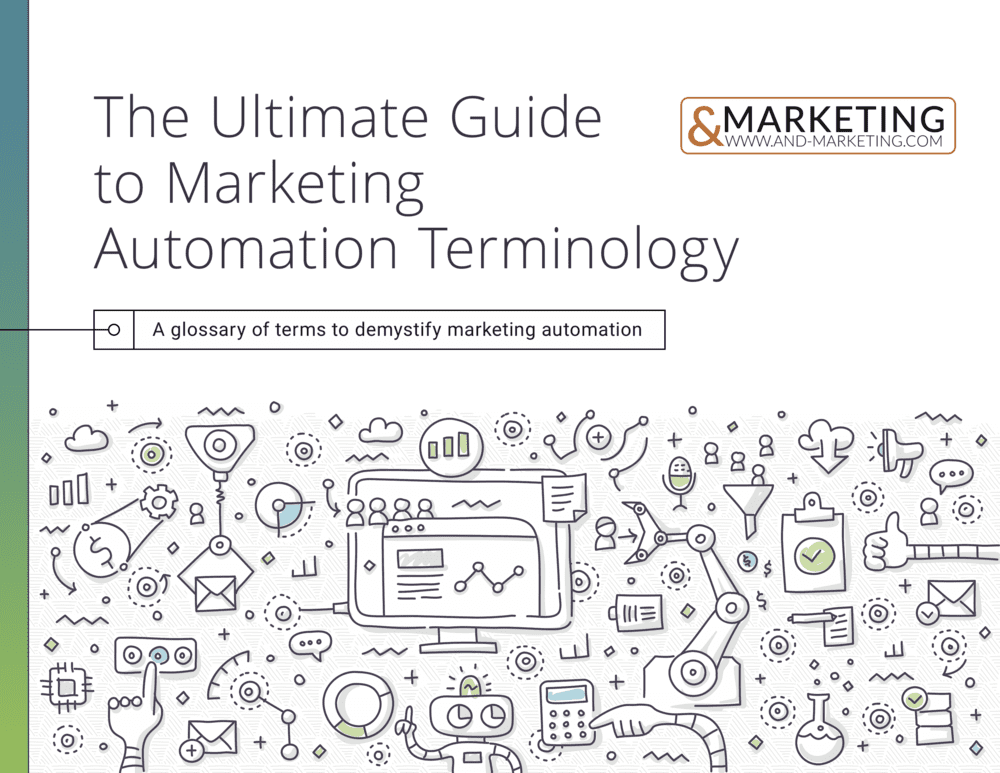 DOWNLOAD OUR MARKETING AUTOMATION GUIDE
In this marketing automation guide, &Marketing identifies key automated marketing functionalities that can be used within the SharpSpring platform.
I'm interested in learning more about 
SharpSpring 

for my business