Key Workplace Safety Trends Into 2021
HOW THE COVIDVIRUS WILL CHANGE SAFETY AND PPE?
Safety and PPE have been at the forefront for governments, health care systems and C-suites across the world. Wearing masks to significantly reduce the spread of COVID-19 has been highly recommend and even mandated. For your own personal protection gloves, hand sanitizers, using cleaning wipes and regular hand washing are essential. Occupational Safety and PPE will continue to be critical as the economy starts to open. A major discontinuity, identified in an earlier article "Emerging Stronger Post Pandemic", is the heightened awareness and need for cleanliness and hygiene which, experts agree, is likely to continue well beyond the virus.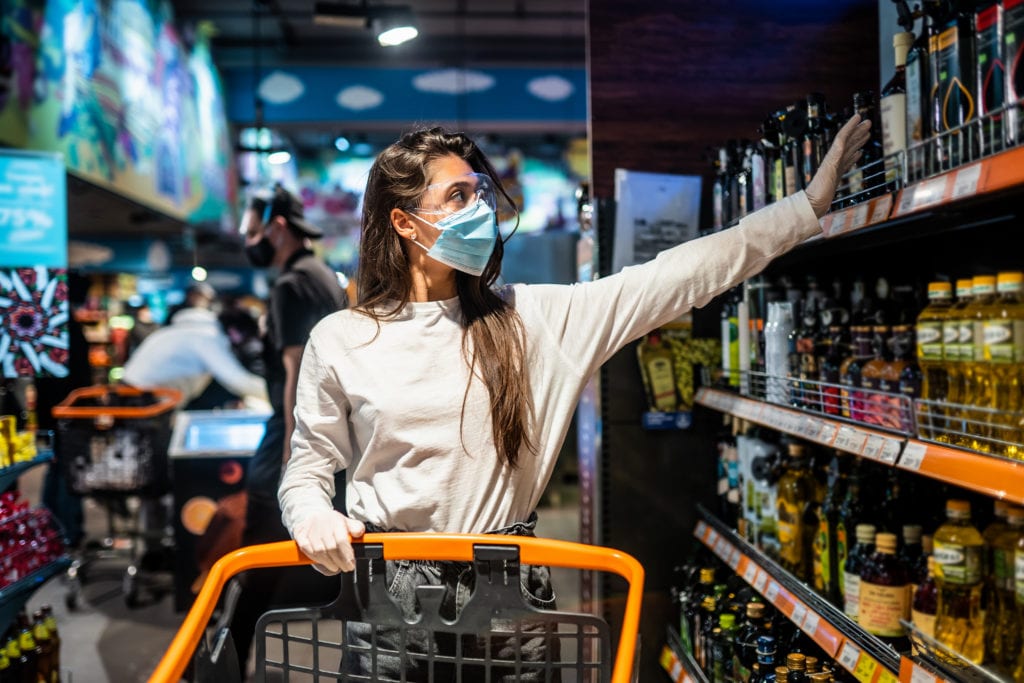 There have been unprecedented changes in the Safety and PPE over the last few months. Many of these are expected to continue as economies around the globe start to re-open – probably in fits and starts as there have been, and will be, local flare ups of the virus. Learning on better treatment of the virus has, thankfully, reduced the number of people passing away. Many of these changes are likely to be more permanent in nature or at least last for several years.
The COVID-19 pandemic has highlighted the critical role of workplace safety – starting with health care but in industries across America and the world. As companies reopen it is important to communicate with returning workers to make them aware of the safety measures in place, how to comply with them and that proper personal protective equipment and general cleaning materials such as soap and hand sanitizer are available. It should be clear who within the company will answer questions that will arise.
OSHA has already published guidelines that include what workers should understand about the virus, https://www.osha.gov/Publications/OSHAFS-3747.pdf. It is offering free on-site consulting for small to mid-size companies.
As per OSHA, health care workers are at the highest risk followed by "workers with high-frequency interaction with the general public" (e.g., schools, restaurants and retail establishments, travel and mass transit, etc.). In many cases office workers are continuing to work-from-home where possible, but others returning to their work sites. Strict protocols need to be in place to these protect these workers, especially those at greater risks such as certain age groups and those with certain health histories.
Safety is More than a Slogan…..it Saves Lives
OSHA Guidlines
Employers should ensure that their workers understand:
Differences between seasonal epidemics and worldwide pandemic disease outbreaks;
Which job activities may put them at risk for exposure to sources of infection;
What options may be available for working remotely, or utilizing an employer's flexible leave policy when they are sick;
Social distancing strategies, including avoiding close physical contact (e.g., shaking hands) and large gatherings of people;
Good hygiene and appropriate disinfection procedures;
What personal protective equipment (PPE) is available, and how to wear, use, clean and store it properly;
What medical services (e.g., vaccination, post-exposure medication) may be available to them; and
How supervisors will provide updated pandemic-related communications, and where to direct their questions.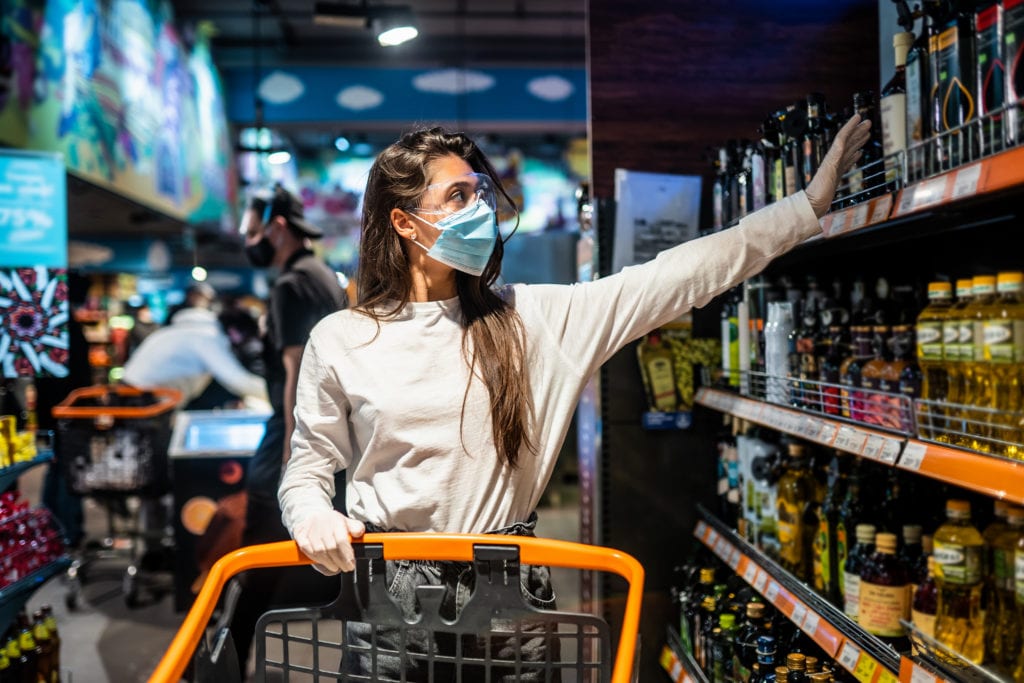 Demand for PPE such as masks, gowns, gloves, face shields, cleaning wipes and hand sanitizers has sharply increased since these are the only products that can protect you from contracting the disease till vaccinations are available and herd immunity is built. This will take time. Given the stringent social distancing rules more widespread usage of PPE is crucial. This is especially true as the economy re-opens and if there is a second wave of infections. PPE products will be worn by individuals plus there will be demand by companies as people return to work after the lockdowns. Workplace safety is a major concern and, for now, PPE usage is the only option.
The PPE market is estimated to be $46 billion in 2019 according to a MarketsandMarkets report and should grow to $58 billion by 2022, at a compounded annual growth rate of over 6.5%. https://www.yahoo.com/news/ppe-market-benefits-coronavirus-pandemic-121412766.html
Supply issues around PPE were a major factor in the initial months, especially imports from China. Those that were aggressive in finding supplies gained not only in sales but also their customers' gratitude.
More and more end-users are approving secondary suppliers and SKUs as part of their Risk Mitigation program as well as setting up monthly meetings with suppliers to get updates on the key product supplies.
A number of companies stepped up to expand manufacturing capabilities and increase production. This includes the traditional safety companies like 3M, Honeywell and Draeger as well as a number of new entrants, many of whom saw the opportunity to help their country in a time of shortage. This particularly includes those with sewing capability, those with the ability to bottle hand sanitizers and companies who could manufacture sophisticated ventilators. Good examples are Eddie Bauer, Nike, American Seating, Graffiti Shield, My Pillow, Jim Beam and even GM & Ford.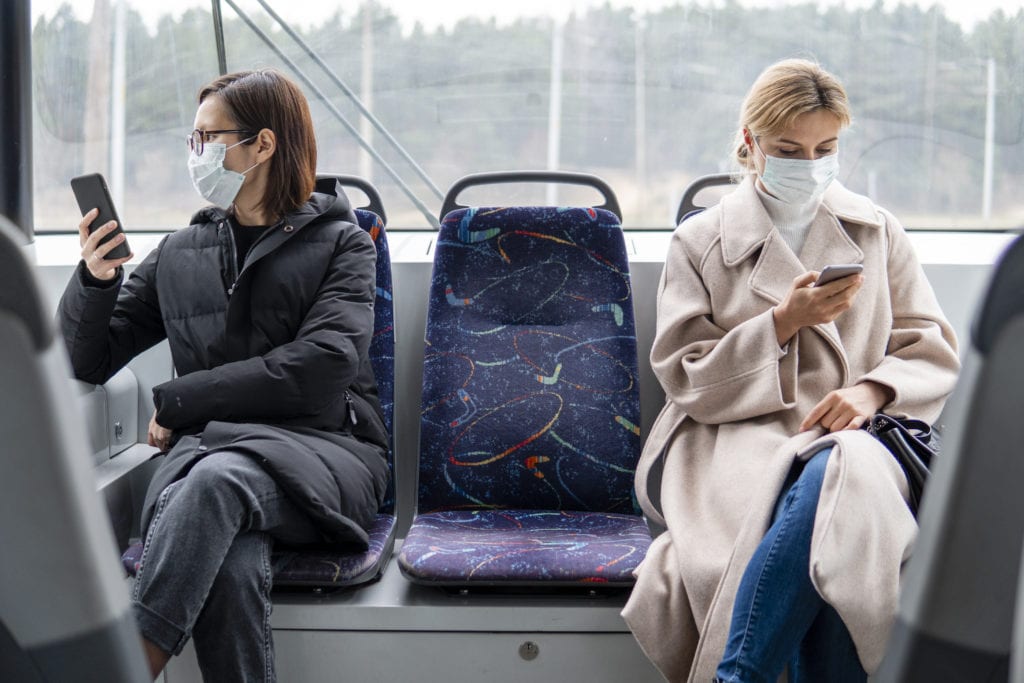 Longer-Term Change Expected
Based on my experience working with safety companies, research conducted and perspectives from prominent voices in safety by Safety+Health magazine (https://www.safetyandhealthmagazine.com/articles/19964-the-future-of-safety?page=1) there are four more significant longer-term changes expected:
Personal hygiene and area disinfection practices will become a part of the routine for the foreseeable future.
Strict protocols and administrative controls will be required & enforced for locations with more than a certain number of people.
Company and organizational policies will be needed for activities such as employee travel, sanitizing, disinfecting, additional training requirements and using / leveraging technology for safety.
Many PPE companies faced serious problems with their supply chains; particularly those importing from China. Now is certainly not the time for single sourcing. Many are seeking alternatives in Mexico and Central America. Other Far Eastern countries are becoming potential suppliers.
There are likely to be more guidelines developed by the CDC, OSHA, etc. to help organizations deal with this emerging "new normal".
Beyond these, there will be other changes in occupational safety that business leaders should be considering. These include:
More and more companies will improve their Disaster Preparedness Plans starting with an evaluation of how they reacted to this pandemic and what they learned. The pandemics has forced Disaster Preparedness Plans from being "nice to have" to becoming essential.
There will be continuing updates to product standards, new workplace protection requirements and guidance, federal and state policy enhancements, and strategic undertakings by the PPE industry and governments to increase preparedness efforts. Following these will be important.
With these new guidelines, safety professional will need to ensure that procedures to verify these practices are in place and performed properly. Primary these will include ensuring social distancing and barriers if people cannot meet distance requirements (shields at retail establishments are a good example). Other guidelines may emerge as we gain new knowledge about the virus.
Safety training will increasingly go on-line and innovative methods are evolving. Internet training will push beyond clicking a PowerPoint to become more interactive and with live demonstrations. Knowledge checks will be incorporated.
There will be safety implications on working-from-home. These are yet are not clear.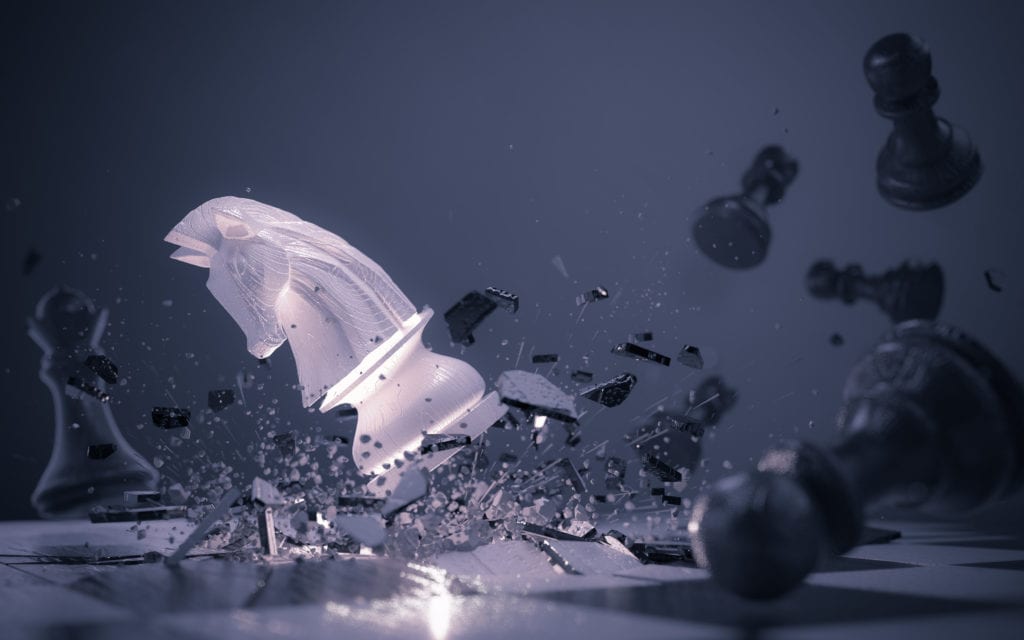 Strategic Implications for PPE Providers
So what does this mean for PPE providers as they navigate through these uncertain times? Here are somethings that business leaders should be thinking about.
Fixing disrupted supply chains is mission critical. PPE was not alone. This affected almost every company. 94% of the Fortune 1000 companies reported seeing coronavirus-driven supply chain disruptions (Fortune, 2020). There is increasing discussion on domestic manufacturing of "essential supplies" with PPE near or at the top of the list. While moving completely away from China may be difficult, more diversified supply chains are emerging. Companies are looking at the Far East, Mexico and Central America. Mexico and Central America's proximity makes them more attractive with lower shipping costs and imports not being on the high seas for four weeks. This is what PwC, AmCham call a 'China+1' strategy. https://www.supplychaindive.com/news/coronavirus-companies-expect-china-operations-normalize-under-3-months-pwc/576355/
Selling PPE at Retail and On-line will Exponentially Expand. These channels are becoming more and more important to tap into the consumer demand for masks, gloves, cleaning wipes, hand sanitizers, etc. Sales of these products have exploded on Amazon; even gas stations are stocking them. More and more companies are starting to sell direct from their websites.
The Winners will be Those who Innovate. This creativity can already be seen in face masks where a tremendous range of products are already available. These include colors, designs, logos; many are reusable and there are even copper infused masks that are "breathable with double-layer barrier".

A number of Covid Safety Kits have been introduced. These include an employee safety kit with a selection of safety products for people returning to the workplace by Arbill; Samsara Luggage globally launched Essentials for Covid for travelers; and Quest Safety Products is introducing kits targeted at several uses.
There have been other recent innovations, including (i) antimicrobial scrubs for medical staff and scrubs with anti-chafe stitching, four-way stretch, articulated knees, and stretch waistbands that enable greater mobility and increased comfort; (ii) antimicrobial respirator masks where silver and copper act as antimicrobial agents that kill and inhibit the growth of bacteria, viruses, mold, and fungus; and (iii) surgical gloves with perforation indicators and a higher level of protection using double gloving.
Maintaining Relationships with New Customers. Many PPE companies, especially distributors, have gained new customers especially where they had much needed supply. Continuing to build these new relationships can be an opportunity for growth. Here a combination of Account Based Marketing (ABM), sales force efforts and Inside Sales programs and help. ABM is a strategic marketing approach that targets a set of customer via digital marketing to build awareness and uses content marketing to build brand image at multiple levels in the customer's organization.
In Conclusion
Personal protective equipment (PPE) has emerged as the only normal way to step outside when the world is faced with the highly infectious coronavirus. The major trends that are likely to persist are increased personal hygiene and area disinfection practices, strict protocols and controls will be required & enforced where larger numbers of people congregate, policies will be needed for activities where there is employee interaction with the general public, additional training will be required and supply issues will need to be fixed. Retail and on-line sales of selected PPE products to individuals and small businesses will be a more significant opportunity. Innovation, that meets consumer and end-users needs, will be crucial. Finally PPE companies have gained customers in these unprecedented times and should make an effort to build relationships with them.
About the Authors
Rahul Kapur has 40+ years of successful business experience spanning a variety of areas. As a business consultant, he provides companies of all sizes with his expertise in strategy development, M&A, new products & innovation, and data analysis and modeling. His experience includes Unilever, Dow Chemical and Aearo Technologies (now 3M). He is Managing Director of Icon Investment Partners, Chairman of Guilford Group, Managing Member of Ark Capital Investments, LLC, and Senior Advisor for &Marketing, Crossroad Transactions, and Quest Safety Products, as well as on the boards of several start-ups.
About &Marketing
&Marketing provides the robust outsourced marketing department growing companies need without the high overhead costs of big agencies or full-time employees. Our variable model empowers businesses to reach their growth goals through access to the guidance and expertise of senior level strategists and a flexible execution team.