Content Marketing ROI Calculator
Stop guessing about the value of content creation with our free online tool.
How to Use Our Content Marketing ROI Calculator
Type in your keyword.
Enter the search volume and CPC numbers
Enter Your Organic Conversion Rate from Google Analytics.

Your organic conversion rate is the number of organic goal completions divided by organic sessions. This helps show how many leads high-performing content should generate. Don't have goals set up in Google Analytics yet? Contact us or read this blog. If you don't know your conversion rate, industry standard of 2.3%.

Select your desired rank for your targeted keyword by moving the bar.
See your estimated monthly traffic and value of your targeted content.
Enter your email and get a free content audit from us to learn how you can achieve content that ranks and converts!
With content marketing, we've found that many growing companies take one of two approaches:
They know that "content is king," but they've never taken the time to understand why. Instead, they blindly create content and assume that it will magically generate leads.
They barely create content at all. Because the results aren't always immediate, they don't see any value in it.
In either case, the problem is the same: these companies are unaware that, to create content that has a high return on investment (ROI), there is a systematic approach you need to use. It's science, not magic!
Using &Marketing's Content Marketing ROI Calculator is your first step toward creating a thoughtful content strategy that aligns with your business goals. This calculator will help you determine which keywords and topics will generate the most organic traffic and conversions on your website (depending on where your content ranks for those keywords on Google). It also calculates how much it would cost to get those same results via paid advertising. This comparison will help you determine whether it'd be more cost-effective to invest in paid advertising or organic content, or a combination of the two!
Additional Business Intelligence
&
Analytics Resources: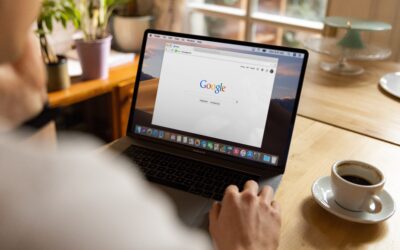 Having a strong online presence has become a crucial part of growing any business. However, if your business isn't showing up in Google search results related to what you offer, it's time to do some troubleshooting. There are five common reasons why your business...
read more