Low-Cost Marketing Strategies For Small Businesses: Part 2 (Digital Marketing)
In Part 1 of this series, we explored content marketing, where we outlined ways to create and distribute content to your audience in an efficient and inexpensive way. Now, in Part 2, we'll focus on three digital marketing tactics you can accomplish with a small budget that will yield big returns: SEO, paid search, and paid social media advertising.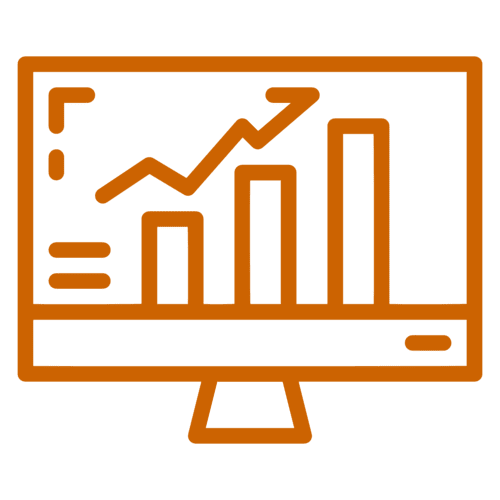 Search Engine Optimization (SEO)
Search Engine Optimization (SEO) enables pages on your website to rank higher for certain keywords or online queries related to your product or service. In other words, when a prospective customer types one of your targeted keywords, phrases, or queries into Google, your website will appear within the first few pages of results. This ensures your target audience is always able to find you through an organic search. The higher you rank, the more traffic you're likely to generate to your website.
In Part 1, we discussed the importance of keyword research in developing your content strategy. The same goes for SEO optimization. Brainstorm keywords that your audience is likely to use when searching online for a product or service like yours. Then use a tool like SEM Rush, Keywords Everywhere, or UberSuggest (they all have free versions) to validate those keywords and find related searches. These tools will allow you to determine the monthly search volume for those keywords and how difficult it will be to rank for them.
Next, implement these three approaches to optimize your site for SEO:
On-page SEO: This is the information on a webpage that readers can see, including headers, sentences, images and graphics that create the look and feel of a site. Make sure this content includes the keywords you identified wherever relevant. Keep in mind, it is important to balance on-page SEO with the user experience, so be careful to not compromise the readability of the content by overloading it with keywords (this is called keyword stuffing).
Off-page SEO: This involves efforts taken to improve SEO outside of your website. Any time another company/website with high authority links back to your page (known as backlinking), this will increase your own domain's authority. It demonstrates popularity and legitimacy to search engines, which in turn identifies your website as a subject matter expert on that particular topic. Essentially, these sites are "vouching" for you.
While on-page SEO is completely in your control, off-page SEO is not. You need to find ways to convince other brands to promote your content. There are a few ways to go about this:
Create quality content that people will want to cite in their own blog articles 

Be active on social media and share your content (some research shows that having a strong social presence, as well as high engagement on your posts can boost your rankings) 

Pitch an idea for a guest blog with a reputable online publication 

Engage influencers (it's possible to do this without draining your budget!)
Keep in mind that search engines are very sophisticated and use complex algorithms to determine legitimate backlinks versus poor quality backlinks. Legitimate backlinks will improve your rankings, but poor quality backlinks (i.e. from websites with little authority) may harm your rankings.
Technical SEO: Updating and enhancing the behind-the-scenes data on your website can lead to significant improvements in organic search rankings. You can do this by: 

Eliminating duplicate content 

Using strong keywords

Updating meta tags with keywords to better reflect on-page content

Increasing the speed of your site

Using structured data with consistent formatting

Ensuring your site is mobile-friendly

Repairing or removing broken links
Ultimately, SEO optimization is neither a one-and-done activity nor a quick fix. In addition to the time it takes to manually update for SEO best practices, it also requires ongoing monitoring. Also keep in mind that improvements take time to register with search engines. We typically instruct clients that it takes 8-12 weeks for SEO changes to come to fruition. 
Paid Search Advertising
Sometimes, no matter what you do, your company will never rank first on Google. This is largely due to high competition for popular keywords, or major players like YouTube, Facebook, or LinkedIn occupying the top spots. However, putting some money behind your efforts can allow your company to rise to the top of search results. This is called paid search or search advertising.
With search advertising on Google, you develop ads with keywords that link back to a landing page/website, select a customized audience, and set a budget. You only pay for the clicks you actually receive on your ads. This channel gives you the ability to direct people exactly where you want them to land on your website (typically a landing page created specifically for paid search) that encourages them to take action and potentially convert into a customer. Since you set your budget, you can spend as little or as much as you decide. As you monitor your ads and activity through your personal dashboard, you can make adjustments in real-time to maximize results (we talk more on that here: Three Ways to Monitor & Maintain Your Paid Search Account for Maximum Results).
Paid Social Media Advertising
While you can make strides through your organic social media feed, the proof is in the pudding when it comes to the pay-to-play game. It's important to maintain your presence and post consistently (we talked about this in Part 1), but paid social advertising – especially if you have a limited following – can help increase the visibility of your content more quickly (and in a more targeted way). 
With paid social, you can target your ideal audience demographic using hundreds of data points collected from billions of users, build a customer journey through highly targeted content and offers, and direct people to your product and service to close the deal. This will also drive more qualified leads to your social channels and eventually build your following, which will help your organic feed have a greater impact.
Social media advertising works similarly to paid search advertising in that you set a budget and determine how much you are willing to spend. With anything, you get what you pay for, so take time to plan a strategy that combines organic posts and paid ads. Be sure to research which platform your audience uses the most. 
If you'd like an even more comprehensive look at how to develop your social media strategy, check out our social media playbook for growing businesses.
Final Thoughts
While most digital marketing tactics can be accomplished on a relatively small budget, many of them rely on a consistent, value-added content strategy to be most effective. &Marketing encourages all clients to develop original content to become a thought leader in their industries, drive brand awareness, and promote sales growth. The largest ROI comes from a well-defined strategy that combines paid digital marketing with strong content marketing.
If you are a small or growing business looking to start a marketing program or take your existing program to the next level, we have a suite of services tailored specifically for you! We know that one size does not fit all, so as your outsourced marketing partner, we provide a menu of scalable marketing services to help meet your unique needs and budget.
About the Author
Marketing Director Amanda Cook helps clients develop sophisticated marketing campaigns that drive brand leadership, increase sales and elevate the customer experience. With over 15 years of experience, Amanda has delivered successful campaigns with bootstrapped budgets to leading marketing organizations at $1B companies. Whether local or global, she enjoys the challenge of uncovering a client's business objectives and helping them build a strategy to succeed.
About &Marketing
In today's fast paced world, many growing businesses are struggling to modernize their marketing approaches because either they don't have the expertise or the bandwidth to do it themselves.
&Marketing provides seasoned marketing strategy professionals and a nimble execution team to help our clients achieve their goals. Our unique partnership model allows us to augment our client's existing teams or outsource the entire marketing function in an affordable, flexible, and transparent way.