Your business is successful for a reason. 
&

Marketing

was created to help growing businesses unleash their powers and reach their full potential.
How do you, a leader in a company aiming to disrupt the status quo, compete against the biggest industry players when you have far fewer resources?
You out-execute them. You become faster and more nimble. You focus harder. You pivot more quickly.
While the big guys are asleep at the wheel and you're driving the bus, you need a partner to help you accomplish those dreams.
At &Marketing, we have assembled an outsourced marketing department based on our team's diverse set of experiences and expertise that provides growing businesses with the support they know they need but can't afford.
We give you what you need, when you need it — delivered with flexibility, transparency, and jargon-free language. No drama, just marketing to help you reach your goals.
THE PROBLEM
Growing companies don't have $1M to spend on a marketing department
Most growing businesses can't afford an entire modern marketing department (which costs at least $1M). The typical solution is to hire an individual marketer or two— often part-time— who either doesn't have the skillset or the bandwidth to think strategically and execute all the work.
Most outsourced marketing firms:
Don't offer services that fit within the budgets of growing businesses.
Charge premium prices and demand high retainers to support high-end offices, tech, and design.
Can't provide the senior level direction needed to identify the marketing tactics that will work to meet each business's unique goals.
Don't fully understand how growing companies operate, make decisions at the highest level, and have constantly changing day-to-day priorities.
Think more like a group of marketers and less like a business owner.
Only have a few marketing aces up their sleeves instead of being a jack of all marketing trades.
Don't provide full transparency on what's working, what's not, and how a company's dollars are being spent.
Most strategy and consulting firms don't execute the work themselves. They're not willing to get their hands dirty in the marketing mud.
Most staffing firms don't think about what happens after a marketing role is filled. It's a one and done relationship.
THE SOLUTION
A modern outsourced marketing department that empowers you to focus on what you do best
Growing businesses like yours are usually born because of a great product, an opening in a market niche, or because the founders have incredible domain expertise. These are all comfort zones.
But as you look to grow or scale, those initial boundaries and comfort zones have to be expanded beyond what you know you're good at. This requires you to figure out 1) what to do and 2) how to execute the work.
Your growing business needs access to diverse disciplines and a variety of skill sets that don't exist in any single human.
These include:
Business Strategy
Market Research
Social Media
Paid Search
Email Marketing
Branding & Graphic Design
Copywriting & Content Marketing
Search Engine Optimization
PR & Events
Web Development
eCommerce
Business Intelligence & Analytics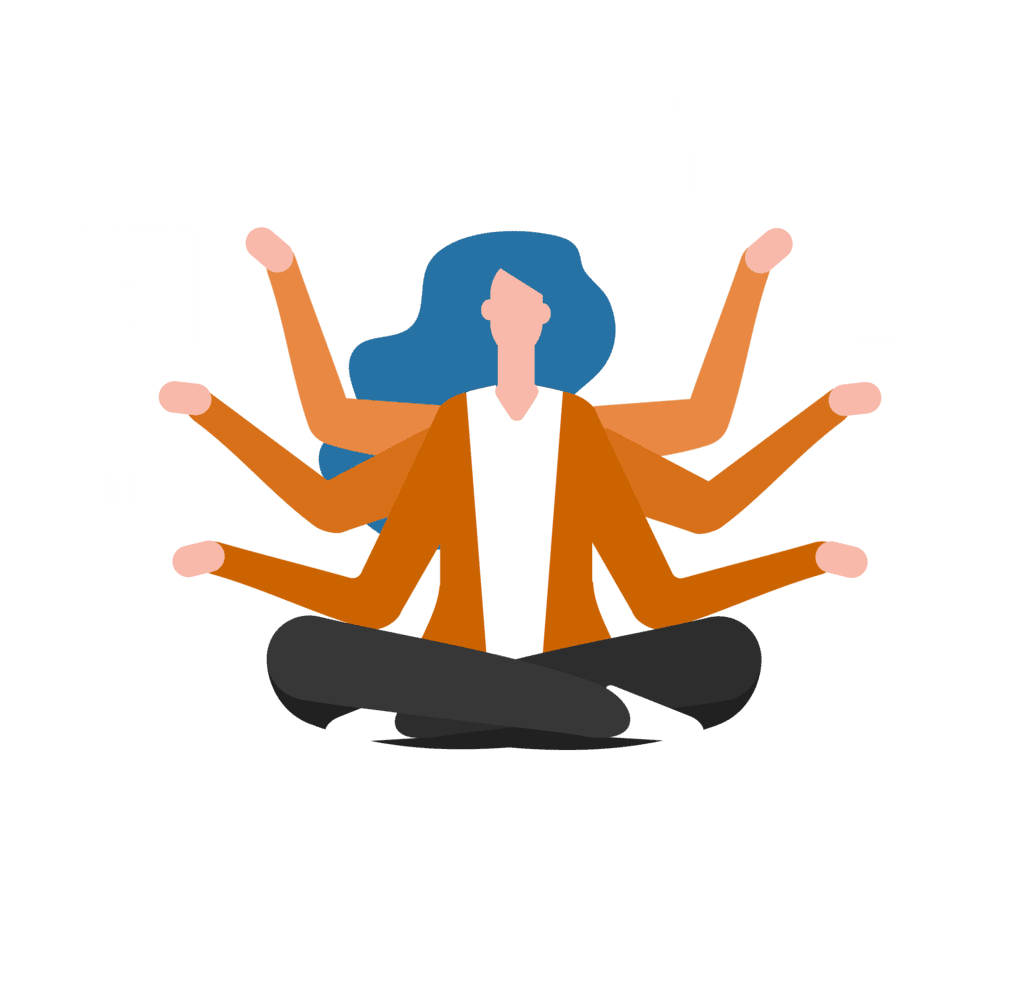 What's up with the ampersand?
The "&" in &Marketing symbolizes the partnership we strive to build with our client's organization. Yes, we bring marketing expertise, but we don't make outlandish claims to "dominate the market" or "10x your sales." That level of hyperbole is impossible to attain without first understanding core business challenges and building a sound strategy and execution plan within the context of your industry and your company.
Click the boxes to see how we strive to be different from "most marketing agencies:
MOST MARKETING AGENCIES
Stick to the scope! Send a 'change order.'
&MARKETING DIFFERENCE
Are our activities achieving your goals? If not, let's change the activities.
&MARKETING DIFFERENCE
We want to understand the fundamentals of your business first, from messaging to revenue goals.
&MARKETING DIFFERENCE
We want you to be the hero of your own business. Let's achieve your goals together.
MOST MARKETING AGENCIES
Our 'agency culture' is important.
&MARKETING DIFFERENCE
An &Marketing person should feel like one of your employees.
MOST MARKETING AGENCIES
Let's speak in unintelligible jargon to make ourselves sound smart.
&MARKETING DIFFERENCE
We can explain the latest marketing trends in a way that drives clarity, not confusion.
MOST MARKETING AGENCIES
Let's make sure we hit our retainer minimums.
&MARKETING DIFFERENCE
Let's be flexible based on an evolving understanding of your business and what's working at any given moment.
MOST MARKETING AGENCIES
Let's increase monthly billing.
&MARKETING DIFFERENCE
Here's what I'd do if I were spending my own money.
MOST MARKETING AGENCIES
We know how to do (insert digital marketing tactic really well) – this will definitely work!
&MARKETING DIFFERENCE
We're not always sure what will work. But we will ensure our tactics match your strategic vision & concrete goals and adjust accordingly.
&'S SERVICES
Let's grow your business through:
Contact
&

Marketing for a Free Consultation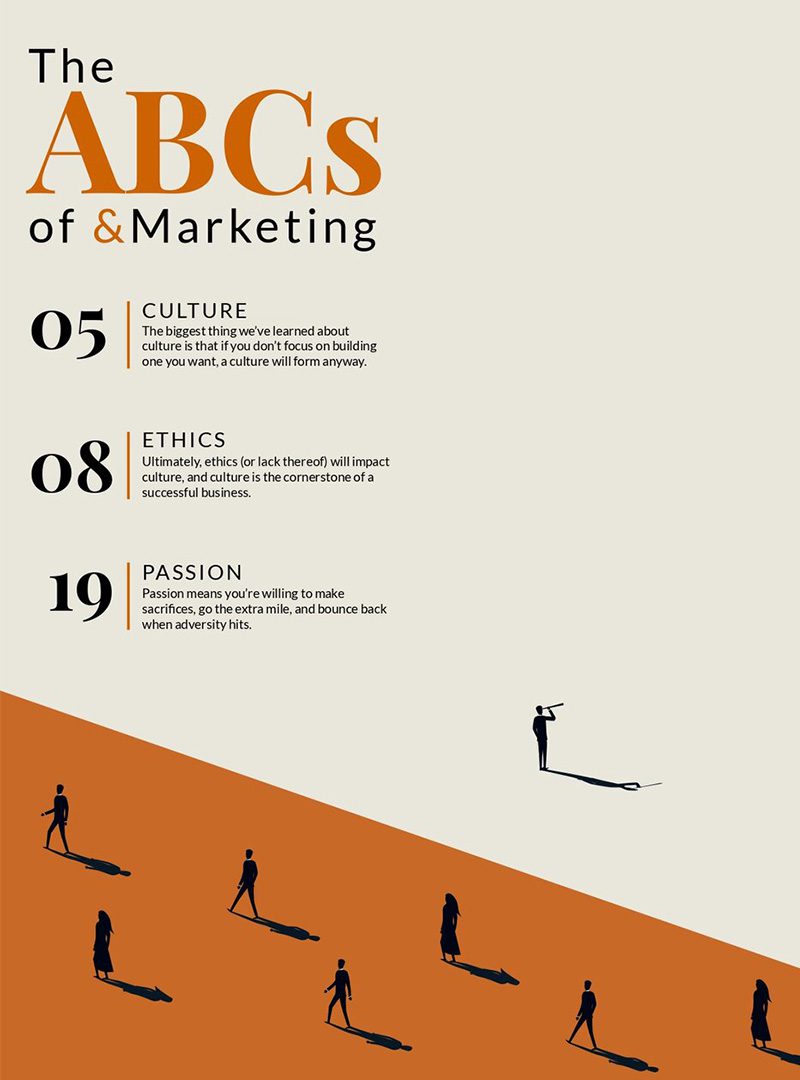 THE ABC'S OF &MARKETING
Want to know more about us?
In "The ABCs of &Marketing," for each letter of the alphabet, we chose one word or phrase that represents our
&

Marketing story in a significant way.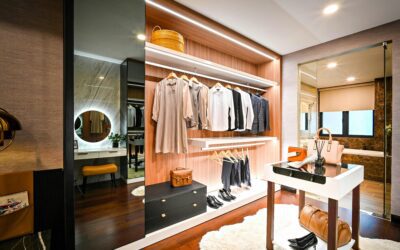 Business Challenge Summary Clozetivity Southeast PA is a recently launched custom closet franchise company that needed to produce new leads at a lower cost per lead. The client needed help generating more awareness to get in front of prospective buyers using a mix of...
read more