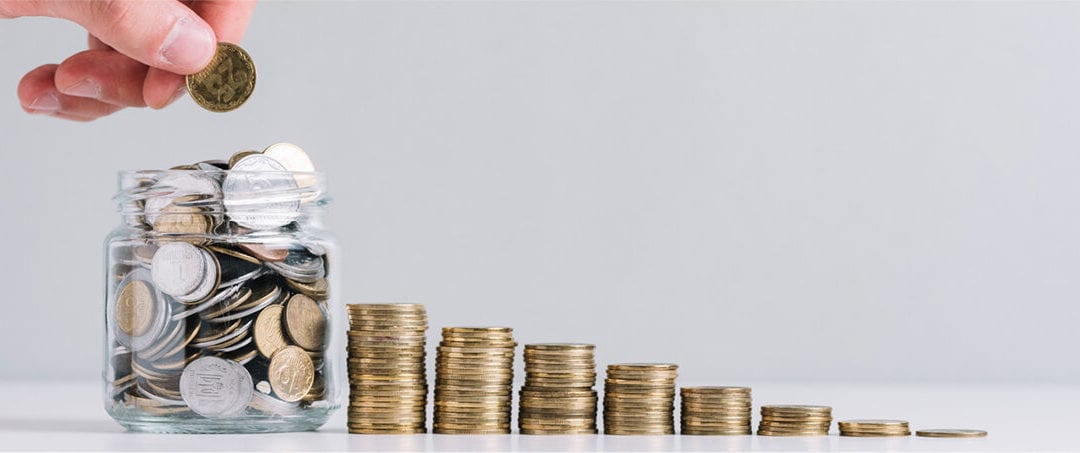 Low-Cost Marketing Strategies For Small Businesses: Part 1 (Content Marketing)
In our experience, many small or growing businesses have neither the time nor the resources to execute highly sophisticated marketing programs in-house. Some don't even have a marketing team, let alone a marketing budget! We've also encountered large companies with limited resources and an inconsistent strategy. We often tell our clients that your marketing budget itself is not necessarily the problem, but rather how you use (or misuse) that budget.
It is possible to do a lot with a little and make a big impact, without breaking the bank. In this two-part blog series, we'll show you how. In Part 1, we'll focus on content marketing, and in Part 2, we'll share inexpensive digital tactics you can implement to drive results..
Part 1: Content Marketing
When you break down content marketing into its various parts – keyword research, content calendars, the content funnel, etc – it can sound intimidating, expensive, and something that only a marketing mastermind understands. Honestly, it doesn't have to be. Here are some effective content tactics that are free or relatively cheap to execute and will help drive your marketing into high gear.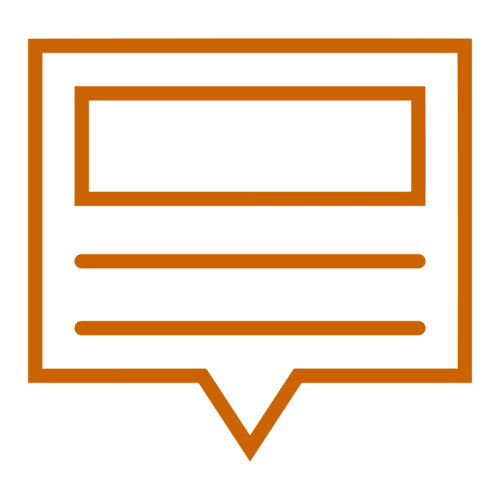 Blogs
Creating a blog is an excellent way to lay the groundwork for your content marketing efforts. Blog posts offer regular opportunities for you to position your company as a thought leader, as well as "warm up" your leads by creating content that moves them along the buyer journey. Not only that, but your blog has potential to continue enhancing your brand's presence long after you hit submit on a post. By infusing your copy with the right keywords, it will boost your SEO, which means prospective customers will be more likely to find your website when searching for information online that relates to your product or service.
When writing a blog, it's important to create valuable content that resonates with your audience, but this doesn't require you to be a Pulitzer Prize-winning author! You and your team know your business and your customers better than anyone else, so set up a quick brainstorm to determine which topics may engage your audience. Additionally, you can supplement this with keyword research to determine what your audience searches for online related to your product or service (you can use a keyword platform like SEM Rush, Keywords Everywhere, or UberSuggest, all of which have free versions). From here, you can determine content ideas around these keywords and start to build a calendar.
 Here are some examples of content you can develop:
Write about each of your products and services

Present common issues your customers face and how you solve them

Answer frequently asked questions you receive during the sales process or customer interactions

Highlight or announce new features

Explain your start-up story or company's mission

Write about trends in your industry
Every time you think to yourself, "I wish my customers knew….", add it to the list of something to write about!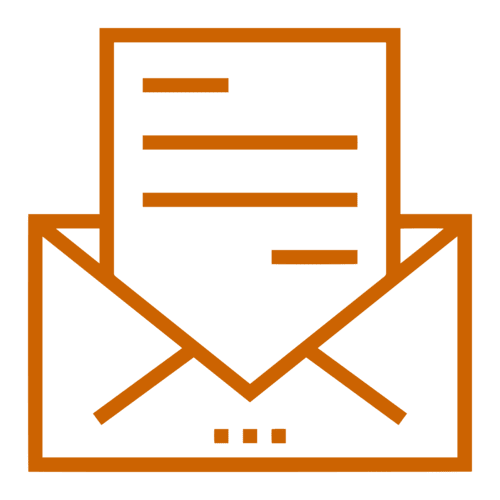 Email Newsletter
Digital technology is moving at the speed of light, as new platforms and apps are introduced almost daily. But no one can argue that the invention of email changed the face of everything. While it may feel like an old tactic, it is still one of the best channels for getting in front of your audience. Email works, and if you do it well, it can be one of your biggest drivers of ROI.
The average recipient of an email spends 1.1 seconds scanning an email before deciding if they want to read it. This means that the design of your email should be engaging and attention-grabbing, which isn't very feasible through Gmail or Outlook. Although these two platforms are free, their capabilities are limited, so we recommend looking at other options. Mailchimp is a great alternative; it's free for up to two thousand contacts and has a library of customizable email templates, which will allow you to bring more energy and life to your communications and show off your brand's personality. It's also an all-in-one marketing platform (website, automations, digital ads, social media, etc), should you be interested in pursuing these tactics.
Another advantage of using an email platform is the ability to track and capture activity, which enables you to better understand how your emails are performing and make adjustments to your approach as needed.
Now the question becomes: Who do you email and what do you send? For starters, you definitely want to send emails to existing customers, because your relationship with them does not end the minute you close the sale. Evidence shows it is far less expensive to retain customers than it is to get new ones, so you need to continue to engage them! You should also send emails to prospective customers, partners, and company contacts, all of which you likely have saved in your database. Your email newsletter should curate all of your activity from the last month (blogs, eBooks, company updates, events, etc) as well as offer promotions, announce events/webinars, run a contest, etc. The goal is to provide value to your audience and keep them aware of your brand, which will help you maintain current customers and eventually generate new ones.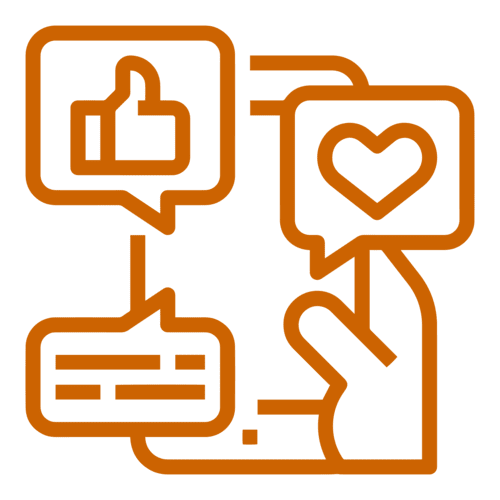 Social Media
Maintaining an active presence on social media may seem like a full time job (and for some, it is!). But even with a low budget, you can still execute the basics of social media and start building your presence.
As with any tactic in marketing, social media starts with knowing your audience. Which social media platforms do they use? There are three simple ways to figure this out:
Distribute a survey to your customers and/or prospects to determine where and how they engage on social media.

Conduct secondary research online to see what information is available related to your target audience/demographics and social media use.

Check out your competitors' social media pages. Which platforms do they use the most? Where do they see the most engagement?
You'll find that Facebook and LinkedIn lend themselves better to sharing links (i.e. links to your blog posts), Twitter is often used for customer service, and Instagram is best for engaging visuals or short soundbites of content. But every audience is unique, so you won't know for sure until you run some tests. As you learn more about your audience by seeing how they react to your content, you'll be able to thoughtfully refine your strategy and ultimately turn them into customers for your business.
The most important thing to remember about social media is consistency and authenticity. Whether it's every day or a couple times a week, find a cadence that you can maintain with valuable content. Posting content at random that isn't relevant to your audience is a major turn-off!
If you'd like an even more comprehensive look at how to develop your social media strategy, check out our social media playbook for growing businesses. 
That's a wrap for Part 1 of our "How to Market Your Business on a Shoestring Budget" blog series. Eventually, you will want to dive deeper into data and analytics to optimize your content marketing strategy – which takes additional time and resources. However, what we've outlined here is a great starting point. Stay tuned for Part 2, where we'll share some inexpensive digital marketing tactics to help you drive results.
In the meantime, if you are a small or growing business looking to start a marketing program or take your existing program to the next level, we have a suite of services tailored specifically for you! We know that one size does not fit all, so as your outsourced marketing partner, we provide a menu of scalable marketing services to help meet your unique needs and budget.
About the Author
Marketing Director Amanda Cook helps clients develop sophisticated marketing campaigns that drive brand leadership, increase sales and elevate the customer experience. With over 15 years of experience, Amanda has delivered successful campaigns with bootstrapped budgets to leading marketing organizations at $1B companies. Whether local or global, she enjoys the challenge of uncovering a client's business objectives and helping them build a strategy to succeed.
About &Marketing
In today's fast paced world, many growing businesses are struggling to modernize their marketing approaches because either they don't have the expertise or the bandwidth to do it themselves.
&Marketing provides seasoned marketing strategy professionals and a nimble execution team to help our clients achieve their goals. Our unique partnership model allows us to augment our client's existing teams or outsource the entire marketing function in an affordable, flexible, and transparent way.